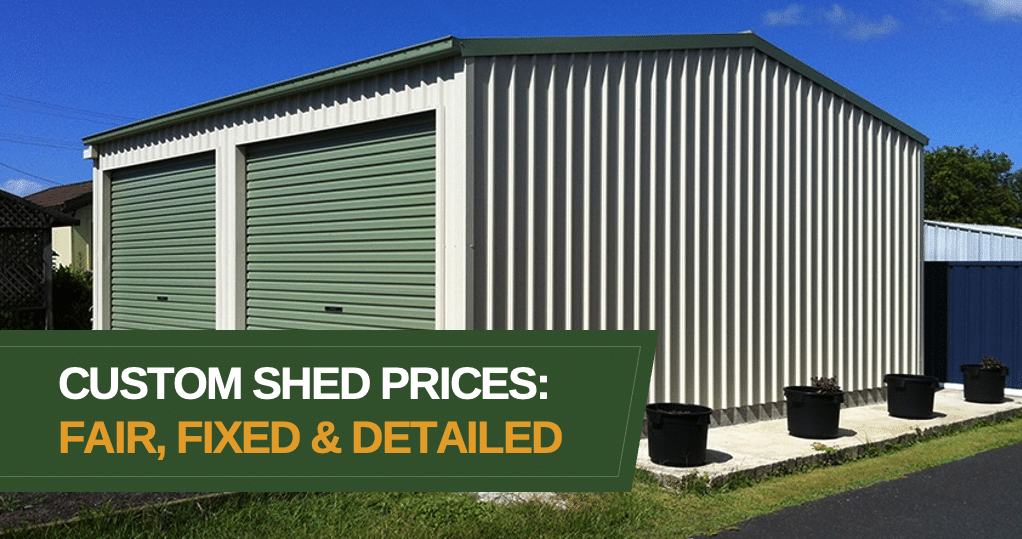 How To Get A Custom Shed Price
That's Fair, Fixed, And Detailed…
So you can get the exact shed you want
without nasty surprises or sales tricks
When looking for a custom shed, it's natural to compare prices. At least a rough ballpark figure for the size and type of shed you want. But getting an accurate custom shed price is not as easy as it sounds (at least not until you know what I'm about to tell you).
A shed can cost anywhere between $500 and $200,000. While some of the factors that contribute to a shed's price are apparent (e.g. length, width and height), others are not (e.g. quality of materials, features, fixtures and fittings).
Why 'From' Doesn't Tell the Whole Story
You can look at example shed prices online. Or browse an old-fashioned catalogue filled with colourful photos and shed prices designed to get you excited:
6×6 double garage shed from $X
6×12 workshop shed from $X
12×24 farm shed from $X
But more often than not, these sample shed prices leave you disappointed. Because they all contain the magic word 'from' which is code for, "The shed you really want will cost A LOT more".
Beware When Comparing Photos
On top of that, a photo and simple description of a shed can be very misleading. Take these two sheds for example: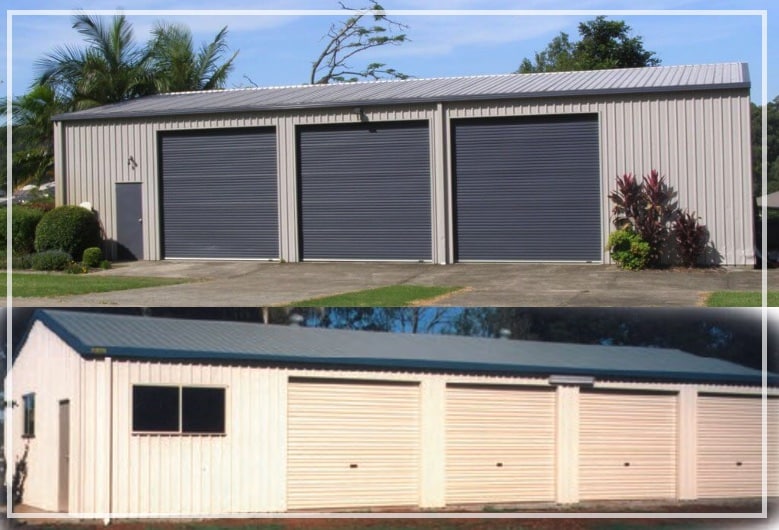 Although they look similar in size, one of these sheds is actually three times larger? (Hint: The top shed is twice as tall and more than twice as deep.)
Plus, the doors on the top shed are commercial quality and cost three times the price. But you'd never know that from the photo.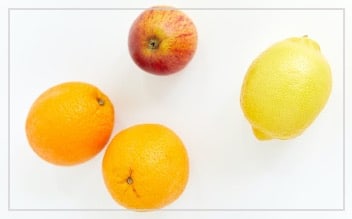 Don't Get Stuck With A Lemon
Researching custom shed prices online or in a catalogue is impossible because there are just too many variables (in terms of size, features, and quality) to get a true apple-to-apple comparison.
As a result, too many people looking for a custom shed end up overpaying for a lemon that doesn't suit their needs.
Small Details Lead To Big Frustrations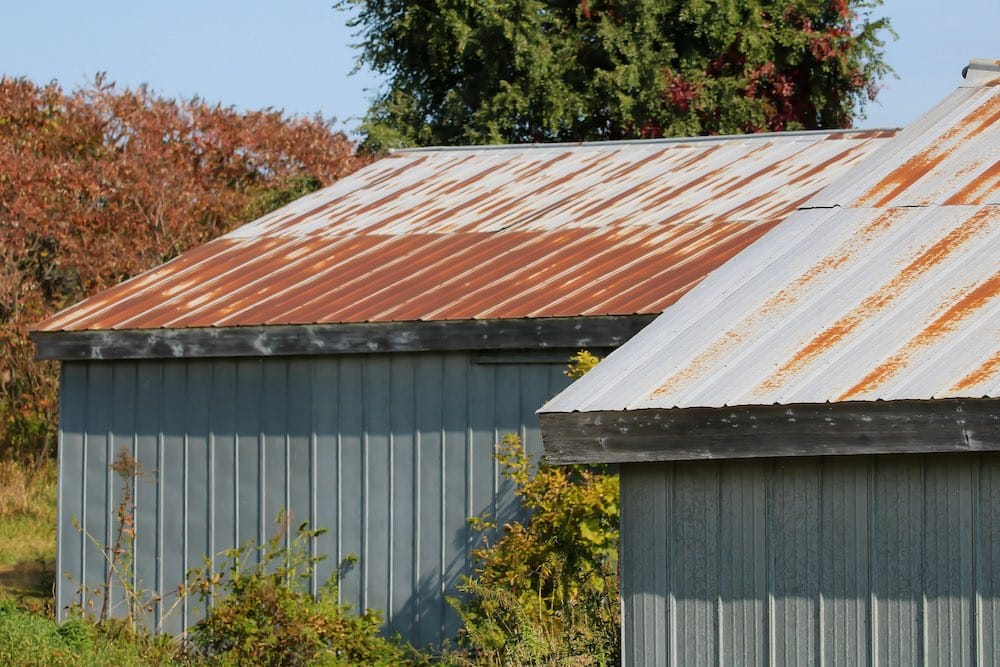 A shed's a shed right? Wrong.
All sheds are most certainly NOT equal. That's why one stands while another collapses during a storm. Or one leaks, rusts, and fades while another lasts a lifetime. But we'll get to that in a minute.
The most common problem people have buying sheds has to do with size. For example, when calculating the height of your shed, are you sure you've allowed for the roller door (which, depending on the style, sits significantly lower than the opening)? Or have you considered if your tow bar, roof rack, or storage pod will fit when they're on your car or 4WD?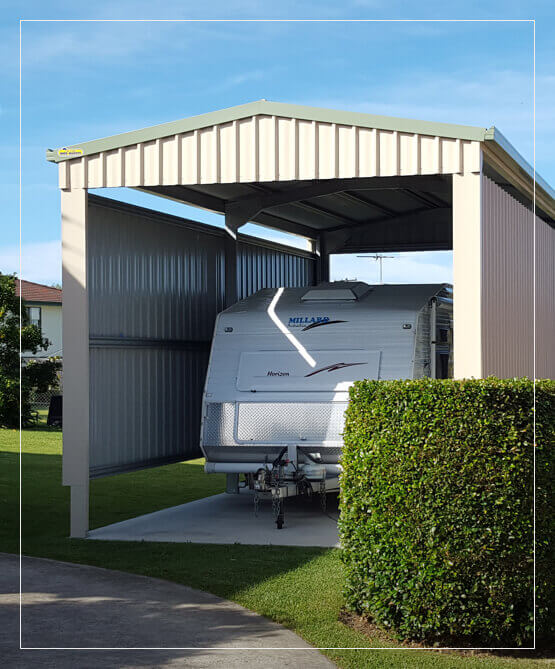 And while of course you know the length of your boat, do you know the total length with the trailer and the motor sticking out the back? And what about the height (with canopy up)?
And have you thought about room to walk around and work on your vehicles. Or extra space for a bench, cupboards, mowers, or mezzanine storage?
Bells & Whistles: Custom Shed Features
Then there's a long list of features. How are you going to work in your shed without light and airflow?
Windows, skylights, whirlybirds, and insulation will make your shed more versatile and comfortable. A rear roller door will provide maximum air flow and drive-through access to your back yard. And a mezzanine (at the right height) will double your storage without compromising useable floor space.
But you can bet these things are never included in the 'from' shed price.
Price ≠ Value
At first glance, most sheds look similar (especially in online photos). Do you know how to tell if your shed will last a lifetime or be a lemon you regret wasting your money on?
What's the weight of the steel, the diameter of the gutters (if they're even included), and the bracing that keeps everything strong in a storm (I'm sure you've seen plenty of collapsed sheds on the news). What about the doors and windows? Will they glide effortlessly or seize up over time. And most importantly, will you panic every time it rains because your shed leaks?
For more shed design tips, check out our Free Ultimate Shed Design Guide.
Only As Good As Its Weakest Part
Even seemingly little things can have a big impact on the overall strength and quality of a shed. At Design Sheds, we pay close attention to all components, right down to the screws we use.
Some may consider our meticulousness unnecessary, especially since a large shed could require up to 5,000 screws, costing over $1,000. Other companies may opt for cheaper screws – a detail you'll never detect from their brochures – but we understand the importance of quality.
Even something as minor as a screw can have serious consequences. Rusty screws can cause unsightly stains on the shed's exterior walls. Worse still, loose cladding due to a rusty screw could lead to severe damage in case of strong winds.
We have a no-compromise policy when it comes to components, choosing only dependable companies like Bluescope Steel, Buildex Screws and Fasteners, and Taurean Roller Doors.
To reflect our commitment to providing quality custom sheds at a fair price, we extend not one, but three guarantees to our customers.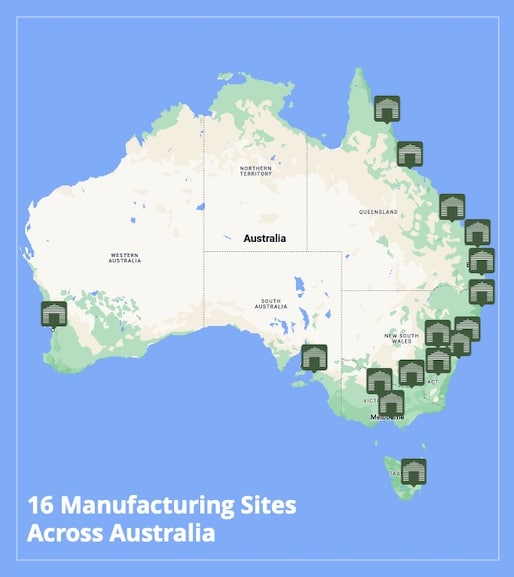 Does Price Include Delivery?
Some custom shed prices don't include delivery – which can easily add hundreds or thousands of dollars to your costs.
These are the things that make or break your shed. And there's only one way to know exactly what's included in your custom shed and how much it will cost — with no nasty surprises.
Get Your Fixed, Fair & Detailed Custom Shed Price
Okay, so now you know the advertised 'from' prices for sheds are way off. And custom sheds have too many variables (in quality and features) for a true apple-to-apple comparison. So, how do you get a price for the custom shed you want?
Like most people, you probably don't want to speak with a salesperson.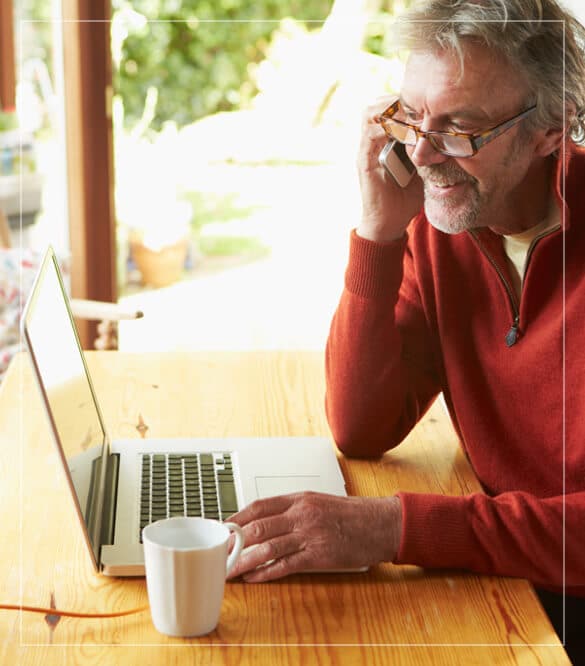 I don't blame you. More often than not they are simply reading from a generic price list anyway. And their limited knowledge (and interest) is does more harm than good.
That's why we have a team of experienced Shedologists™ – specialists who live and breathe sheds and use our proprietary design system to give you a fair, fixed price for the exact custom shed you want.
During a Shed Design and Quote Session they will take time to get to know you and what you want from your shed. They'll answer questions you wouldn't even think to ask. And they will guide you in designing a shed that meets your current needs and is flexible to cater for your future. At the end of the session, they will send you the price and plans to review – with no cost or obligation.
Whether you're ready to get a shed or just doing some preliminary research, this will be time well spent. Because you'll discover more about sheds in 20 minutes than you would in weeks researching online. And you'll leave with detailed plans for the exact shed you want – the exact size, features, finishes, and price.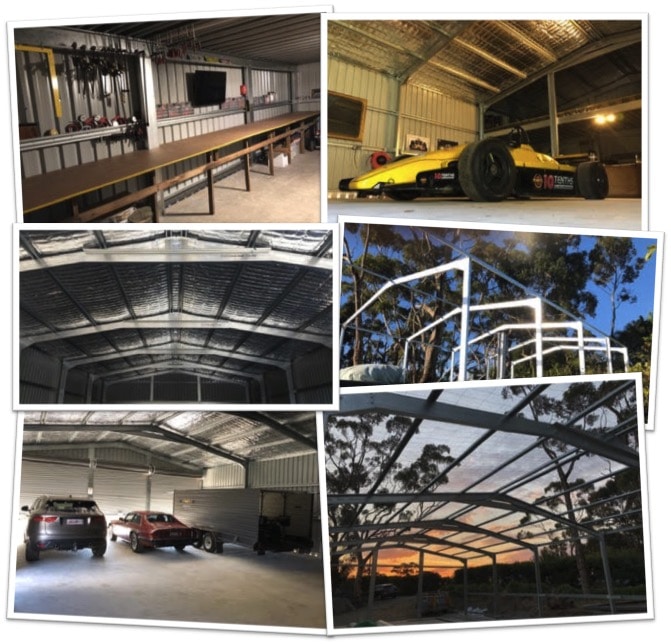 Free Design And Quote
Yes, you could keep looking online and in catalogues at photos of sheds and their fake 'from' prices. But that will only lead to disappointment when you discover the real price is more for a generic shed that's still not what you really want.
Or, you could spend 20 minutes over the phone with one of our knowledgeable Shedologists™. Whether you're ready to buy, still researching, or just planning for the future, a Free Shed Design & Quote Session will give you the information you need (including a fair, fixed price) for the exact shed you want.
Not quite ready to speak with one of our Shedologists™? There's no hurry. We'll be here when you're ready. In the meantime, download our Free Ultimate Shed Design Guide for further shed design tips.