Warning: Not All Storage Sheds Are the Same
Whether it's protection for your boat, caravan, machinery, aeroplane… or somewhere to put boxes of things you can't bring yourself to throw out, we all long for MORE STORAGE.
But not all storage sheds are the same. And choosing the wrong shed could leave you with a costly disaster.
For example, an overflowing gutter, leaky roof or unsealed wall may result in water damage and the loss of precious things you can never replace.
Or the wrong shed (width, depth, height, access doors) could become a 'white elephant' taking up space in your yard and still not providing the storage you need.
To get the storage shed you really want, arrange a Free Design & Quote Session today.
Or for more information get a copy of our Free Shed Design Guide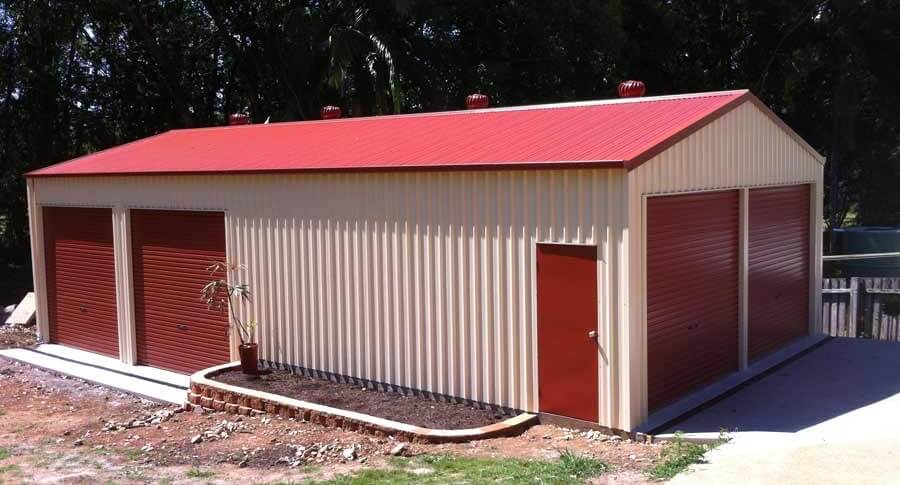 10 Important Things You Should Know Before You Buy a Storage Shed
The Perfect Size: While most shed companies ask you to choose a kit shed in a standard size from their catalogue, we do things differently. In fact, we suggest you walk into your back yard with 4 pegs in your hand (or markers of some sort). Place the first peg where you want one corner of your shed. Now walk across and place the second peg where you want the other corner.Do likewise for the remaining corners. And simply send us the measurements. We'll custom design and manufacture a shed to the exact millimetre you want – all for around the same price as a standard kit shed.Okay, that may sound overly simplistic. And during your Free Design Session your Designer Sheds Shedologist will go into a lot more detail about size and positioning of roller and access doors, height, cladding profile, roof pitch, gutter design, colour and more.But the main difference is: with Designer Sheds, you won't have to compromise on anything. You really will get the exact shed you want. And due to our advanced design and manufacturing methods, you won't pay more. That's right – the exact storage shed you want… without the big price tag.
All the Features You Want: Partitions, access doors, roller doors, windows, skylights, insulation, ventilation, mezzanines, awnings – these can all cost a fortune from other companies. Especially if they are non-standard sizes. Yet they can be easily incorporated into your Designer Sheds storage shed and customised any way you like. And during your Free Design Session, your experienced Shedologist will help you get the most from your design.For example, you may like to consider offsetting the roller door to one side. This maximises access if you want to line one wall with cupboards. Or you may like to raise the height of the access

roller (access doors are a set size) 

door or the entire shed to give a little extra clearance. While these things may not be possible with a kit shed (or they may add thousands to the price) they are easily affordable with a Designer Sheds storage shed.
Flexibility to Expand: Partitions and external walls add strength to all sheds. Some storage shed companies see this as an opportunity to use lighter gauge frames on the ends and where internal partitions are located. This causes all sorts of challenges (and expenses) if you ever want to remove a partition or extend your storage shed in the future because you'll also need to replace the frames at those points.Your Designer Sheds storage shed comes with the same, robust frames throughout for maximum strength and easy, cost-effective expansion in the future.
Aussie Materials for Aussie Conditions: As international shipping becomes easier, faster and more economical, some shed companies are choosing cheaper imported steel for their frames, rooves and cladding. Some of these companies are also saving money by using cheap screws, which are less resistant to harsh weather conditions. We feel these unproven, imported products add unnecessary risk to your storage shed. That's why we use stronger, rust-resistant Buildex screws and Australian BlueScope steel. These reliable products have stood the test of time in sheds all over Australia. And they are backed by solid, local warranties. You can have confidence that your Designer Sheds storage shed is built from Australian materials for Australian conditions.
Big Gutters and Strong Brackets: As the much-loved Dorothea Mackellar poem says, we are certainly a country of droughts and flooding rains. And when it rains, you better be confident your gutters can handle all the water. If they can't, they may overflow and cause water damage to your shed and its precious contents.If you look closely at the gutters on most sheds, you will notice they are small and flimsy. And they are inadequately attached with just a few screws.Your Designer Sheds storage shed comes with big, oversized gutters that are supported by robust gutter brackets to ensure water is drained efficiently even in heavy downpours.  

They also come with larger 100 x 75 downpipes to get the water out of the gutter.

The Colour You Want: Many storage sheds look like an afterthought – nothing like your home or surrounding structures. And rather than enhancing the value of the property, they create an eyesore. Your Designer Sheds storage shed comes in a choice of 22 colours, 3 cladding profiles, 2 gutter designs and 5 different roof pitches to compliment your property. Yours will be a storage shed you can be proud of.
Attention to Detail for Safety and Appearance: At first glance many storage sheds look similar. But when you look closely, you will notice many have exposed beams around the roller door, sharp flashing that can rip your hand or leg open if you touch it, and even rust stains from screws that are weathered.  Your Designer Sheds storage shed has full flashing around the roller and access doors for a neat, finished appearance.  And all flashing is angled towards the building so there are no sharp edges.  And because we use rust-resistant Buildex screws, you'll never have ugly rust stains running down the side of your shed. As long as you give it a quick wash every now and then, your Designer Sheds storage shed will look and function like new for years.
Genuine Engineer Certification: It's common for storage shed companies to have engineers on staff who simply rubber-stamp their designs. We feel this is a dangerous practice with a serious conflict of interest. That's why we get our designs independently certified by engineers who specialise in cyclone structures. Once they certify your design you can be sure it's passed a set of rigorous tests and more than meets Australian standards.
Triple Guaranteed: In a world of sneaky fine print and broken promises, our guarantees are simple and genuine…

Price: We guarantee to give you an exact fixed price for the design you choose and as long as you order within 14 days you won't pay a single dollar more to have that design manufactured and supplied to your property.
Design: We guarantee your shed will exactly match the design you've approved or we'll fix it or re-supply for free.
Supply: We guarantee that the Bill of Materials for your shed will be 100% correct for the shed you ordered. If we miss something out of the Bill of Materials or get a component wrong, we'll make it right straight away AND give you $500.  In addition, if any component is missing from the initial delivery due to a mistake in the shipping process, we guarantee everything will be delivered as soon as possible, at our cost.

The Support You've Been Looking For: As you now know, not all storage sheds are the same. And choosing the wrong shed may cause you years of frustration and regret — wishing for the shed you really wanted. Even worse – a poorly finished, inferior storage shed may leave your irreplaceable family items vulnerable to damage.When you contact Designer Sheds you will speak with an experienced Shedologist who will help you design the storage shed you really want. You will benefit from our experience manufacturing more than 7,249+ sheds over the past 21 years. And you will get a strong, attractive shed that lasts decades – all for around the same price as a stock-standard kit shed.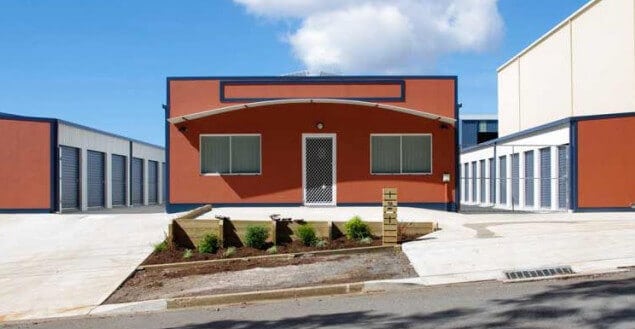 So don't risk choosing the wrong storage shed. You don't have to compromise with a standard kit shed that doesn't give you the exact storage you want. And you don't have to waste money on so-called customisations that are nothing more than expensive kit modifications.
With Designer Sheds your shed will be custom designed and manufactured to the millimetre, just for you… all for around the same price as a standard kit shed.
For a firm price on the exact workshop shed you want, contact a Designer Sheds Shedologist for a Free Design & Quote Session today.
Or for more helpful tips and design advice, download a copy of our Free Shed Design Guide.