You've Waited Long Enough —
Now
Get the Workshop Shed

You Really Want

Tired of wasting hours setting up and packing away your tools every time you need to do some work? Want a permanent place for your lathe, drill-press and bench-saw? Sick of struggling with saw-horses – wish you had a solid workbench with everything in easy reach?

To get the exact workshop you really want, arrange a Free Design & Quote Session today.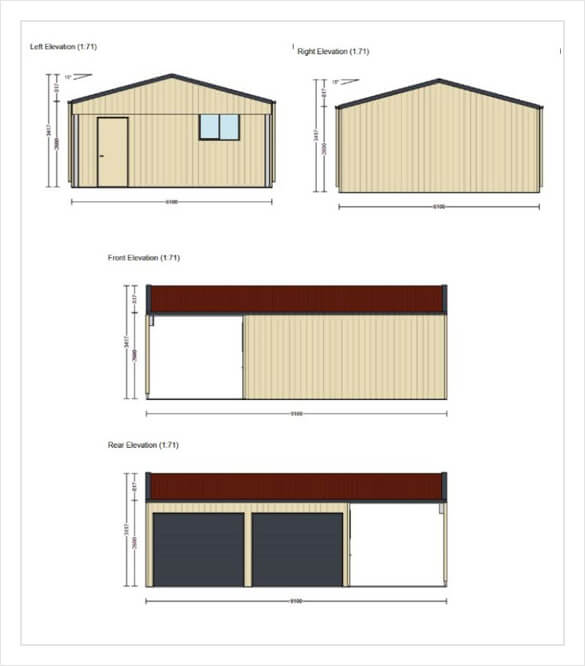 Every shed we design is customised to the exact
dimensions you need – at no extra cost!
You Can Get The Exact Size Workshop You Want – To The Millimetre
You've waited long enough for a workshop. So make sure you get the right one. Something that's big enough, with plenty of head-room, lots of natural light and air-flow. — The workshop you've always wanted. The workshop you deserve. And if you need…
A little extra width – easy
A larger door for easier access – done
Bigger windows for more natural light – you bet
10 Important Things
You Should Know Before You Buy
a Workshop Shed
Size and Height

If there is one thing people regret it's that they didn't get a big enough workshop. So here's what we suggest: walk into your back yard with 4 pegs in your hand (or markers of some sort). Place the first peg where you want one corner of your shed to go. Now walk across and place the second peg where you want the other corner. Do likewise for the remaining corners.Now spend a little time mapping out where you think things might go – your workbench, drill-press, tool and storage cupboards, building materials… and other stuff you know will make its way into your workshop for storage. Once you feel comfortable with the space you'll know you've got the right size.But what about the height? Many people are disappointed with their traditional kit workshop because it feels cramped – not enough head-room. And that's one of the major draw-backs with kit sheds – you get what you're given (standard sizes and standard features).

That's one of the ways Designer Sheds is different. Our experienced Shedologists help you design the exact shed you want – size, height, cladding profile, roof pitch, gutter design, colour, roller and access doors, and any combination of features you want. And then we custom-manufacture your workshop from scratch… all for around the same price as a stock-standard kit shed. Now that's a workshop you can be proud of.

Features

With a traditional kit workshop, you choose a standard size and pretty much take what you're given. And if you want extra features – things like partitions, access doors, roller doors, windows, skylights, insulation, ventilation, mezzanines or awnings – you better take out your wallet — especially if they are non-standard sizes.The Designer Sheds approach is very different. We think you should get the exact workshop you want. After all, you've been waiting a long time. And practical features (like an extra door for ventilation, or a little more height for a more open feel to your workshop) shouldn't cost you the earth. During your Free Design Session your experienced Shedologist will help iyou design the exact workshop you want. And give you a firm price that includes everything (no surprises). With Designer Sheds, custom need not cost more. So now you can have the workshop you really want… without the big price tag.

Flexibility For the Future

There's no doubt, traditional kit sheds are built to a budget. So that means many don't take future needs (including potential expansion) into consideration. In fact, many manufacturers use lighter gauge frames for the ends and where partitions are located (because walls and partitions help to add strength). But this causes all sorts of challenges (and expenses) if you ever want to remove a partition or extend your storage shed in the future because you'll also need to replace the frames at those points. Your Designer Sheds storage shed comes with the same, robust frames throughout for maximum strength and easy, cost-effective expansion in the future.

Proven Australian Materials with Local Warranties

Have you ever seen a piece of steel buckle or twist? When it happens, it's catastrophic. And it can't be fixed. The secret is to stop it happening in the first place. And the best way to do this is to make sure your steel has consistent strength throughout.Many shed companies are importing cheaper steel from overseas. But here at Designer Sheds we have not gone down that path. Because according to lab tests, we don't feel confident in the strength consistency of the steel. That's why we use proven Aussie steel from companies like BlueScope. And it's also why we use rust-resistant Buildex screws. They're strong, reliable and won't cause big rust stains on the side of your shed. And more importantly, they won't break off and allow your roof or cladding to flap loose during a storm. When you order a Designer Sheds workshop, you can feel confident it contains tried and proven Aussie materials with reliable local warranties.

What Happens When It Rains

There is nothing worse than having to race to your workshop every time it rains to check no water is getting in. And if there is a leak, moving as much as you can onto crates to protect it from damage. Many people with traditional kit sheds complain they are prone to leak. You can relax knowing your Designer Sheds workshop comes with oversize gutters supported by robust gutter brackets (not merely tacked on with screws). Also, we provide as standard large 100 x 75 downpipes to get the water out of the gutter. So no matter how hard it rains, your gutters will drain away the water and keep your shed dry.

Colours to Match

Just because your workshop is a shed, it' doesn't need to look out of place or ugly (like many traditional kit sheds). With 22 colours, 3 cladding profiles, 2 gutter designs and 5 different roof pitches to choose from, we'll help you design a shed that compliments and adds value to your property.

Extra Care for Safety and Appearance

It's often the little things that annoy you over time. Like workshops that are not finished off properly. Gaps around doors, areas of exposed steel visible from the outside or sharp edges that cut your, or worse your children's, hand or leg if you're not careful. Your Designer Sheds workshop shed has full flashing around the roller and access doors for a neat, finished appearance. And all flashing is angled towards the building so there are no sharp edges. Your Designer Sheds workshop is finished with care so it's safe, functional, and looks great for decades.

Certified By Independent Engineers

You may be surprised to know that some shed companies employ engineers on staff to 'rubber-stamp' their designs. We see this as a dangerous conflict of interest.You can feel confident in the design of your Designer Sheds workshop knowing it has been independently certified by engineers who specialise in cyclone structures.

Triple Guaranteed

You can be confident when dealing with Designer Sheds because we offer you 3 straight-forward guarantees…

Price Guarantee:

We guarantee to give you an exact fixed price for the design you choose and as long as you order within 14 days you won't pay a single dollar more to have that design manufactured and supplied to your property.

Design Guarantee:

We guarantee your garage will exactly match the design you've approved or we'll fix it or re-supply for free.

Supply Guarantee:

We guarantee your Bill of Materials for your garage will be 100% correct for the garage you ordered. If we miss something out of the Bill of Materials or get a component wrong, we'll make it right straight away AND give you $500. In addition, if any component is missing from the initial delivery due to a mistake in the shipping process, we guarantee everything will be delivered as soon as possible, at our cost.

Experience and Support

As you can see, not all workshop sheds are the same. And choosing the wrong workshop may cause you years of frustration and regret.When you contact Designer Sheds you will speak with an experienced Shedologist who will help you design the workshop shed you really want. You will benefit from our experience manufacturing more than 7,249+ sheds over the past 21 years. And you will get a strong, attractive workshop that lasts decades – all for around the same price as a stock-standard kit shed.
So Don't Risk Choosing The Wrong Workshop Shed.
You don't have to compromise with a stock-standard kit shed that doesn't give you the room or features you really want. And you don't have to waste money on customisations that are really just expensive kit modifications.
With Designer Sheds your workshop will be custom designed and manufactured exactly how you want it, just for you… all for around the same price as a standard shed kit.
For a firm price on the exact workshop shed you want, contact a Designer Sheds Shedologist for a Free Design & Quote Session today.
Or for more helpful tips and design advice, download a copy of our FREE Shed Design Guide.