How to Get the Exact Commercial Shed You Want – Purpose-Built With All the Features You Need – Without the Big Price Tag
Every business needs a safe, secure and appealing 'home' to operate out of. Choosing the wrong commercial shed can be a costly disaster.
A poorly designed shed could cost you thousands in lost productivity (and frustrating hassles every day). An insecure warehouse could leave you vulnerable to expensive theft. And if your commercial building can't cope with the tough Aussie conditions, you could lose all your stock and equipment in the next summer storm, and be shut down for months while the damage is repaired.
When you're in business, it's just not worth the risk. Especially when Designer Sheds can supply you with an Aussie-tough commercial shed, purpose built to your exact sizing, with all the features you want, for around the same price as a standard kit shed.
To get the commercial shed you really want, arrange a Free Design & Quote Session today.
Or for more information get a copy of our Free Shed Design Guide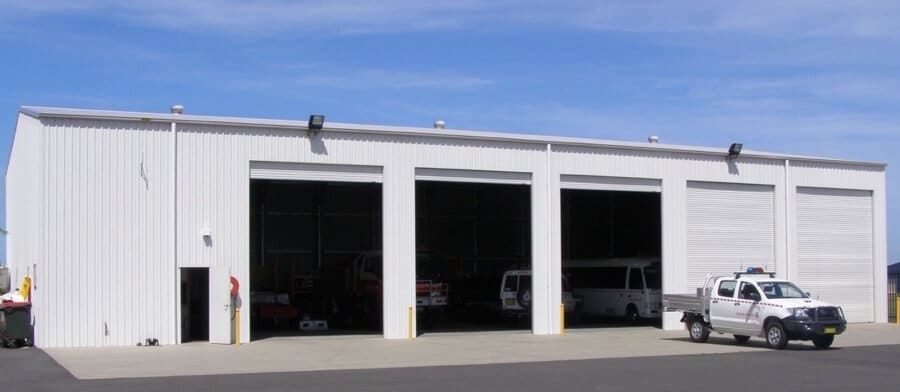 10 Tips to Choosing the Right Commercial Shed
The Perfect Size: You may think you can save money buying a kit shed. The problem is a kit shed forces you into standard sizes that don't really fit your needs. Of course, you could get something custom designed and manufactured to the exact size you want. But that's usually expensive.With other companies, custom sizing can cost a lot of money. That's because their custom sizes are often just kit sheds that have been modified to suit.At Designer Sheds we design and manufacture all our sheds from scratch. And due to our proprietary design and manufacturing processes, you can have the exact size you want (width, length, height, roof pitch, door placement – everything exactly as you want it) for around the same price as a kit shed. That's right – the exact commercial shed you want… without the big price tag.
All the Features You Want: Partitions, access doors, roller doors, windows, skylights, insulation, ventilation, mezzanines, awnings – these can all cost a fortune from other companies. Especially if they are non-standard sizes. Yet they can be easily incorporated into your Designer Sheds commercial shed and customised any way you like.
Flexibility to Expand: Partitions and external walls add strength to all sheds. Some commercial warehouse companies see this as an opportunity to use lighter gauge frames on the ends and where internal partitions are located. This causes all sorts of challenges (and expenses) if you ever want to remove a partition or extend your warehouse in the future because you'll also need to replace the frames at those points.Your Designer Sheds commercial warehouse comes with the same, robust frames throughout for easy, cost-effective expansion in the future.
Aussie Materials for Aussie Conditions: As international shipping becomes easier, faster and more economical, some shed companies are choosing cheaper imported steel for their frames, rooves and cladding. Some of these companies are also saving money by choosing cheaper screws, which are less resistant to harsh weather conditions.  We feel these unproven, imported products add unnecessary risk to your commercial shed. That's why we use stronger, rust-

resistant 

Buildex screws and Australian BlueScope steel. These trusted products have been holding up sheds all over Australia for decades. And they are backed by solid, local warranties. You can have confidence that your Designer Sheds commercial warehouse is built from Australian materials for Australian conditions.
An Office Not An Afterthought: When designing a commercial shed many people focus on the warehouse area and the office becomes an afterthought. Your Designer Sheds Shedologist will take time to incorporate office space into your design so it is both a functional and appealing place to work and conduct meetings. And if you need extra specialty space for a retail showroom, waiting area, and staff rooms, these things can be incorporated into the design too. 

We do not get involved in office layout design, way too specialist. We can incorporate the 'space' for the office but would not get into the intricacies of the internal layout.

Gutters That Work: People don't think much about gutters… until it rains. And then gutters suddenly seem very important. Because in a storm, the large roofline of a commercial shed can catch hundreds of litres of water every minute. That's as much as a swimming pool every hour. Your gutters need to be big and strong enough to carry all this water away. If not, it could cascade over the edge or leak internally causing damage to your stock and equipment, and putting you out-of-action for days or weeks.  

Also, we use larger 100 x 75 downpipes to make sure the water can get out of the gutter.

Your Designer Sheds commercial factory includes over-sized gutters and downpipes to take storm water away quickly. And unlike other companies that merely attach their gutters with screws, we use robust gutter brackets to ensure they hold up in heavy rain.
Colours Galore: When it comes to the look of your commercial shed, your reputation is on the line. That's why we offer 22 colours, 3 cladding profiles and 2 gutter designs. With Designer Sheds you can match everything to your corporate colours or surrounding buildings for brand consistency.
Independently Certified: Many commercial shed companies have engineers on staff who simply rubber-stamp their designs. We feel this is a dangerous practice with a serious conflict of interest. That's why we use independent engineers who specialise in cyclone structures. Once they certify your design you can be sure it's passed a set of rigorous tests and more than meets Australian standards.
Triple Guaranteed: Are you tired of fine print? So are we. That's why our guarantees are simple…

Price: We guarantee to give you an exact fixed price for the design you choose and as long as you order within 14 days you won't pay a single dollar more to have that design manufactured and supplied to your property.
Design: We guarantee your shed will exactly match the design you've approved or we'll fix it or re-supply for free.
Supply: We guarantee that the Bill of Materials for your shed will be 100% correct for the shed you ordered. If we miss something out of the Bill of Materials or get a component wrong, we'll make it right straight away AND give you $500.  In addition, if any component is missing from the initial delivery due to a mistake in the shipping process, we guarantee everything will be delivered as soon as possible, at our cost.

All the Help You Need: Investing in a commercial shed is a significant undertaking. Sometimes it's hard to think through all the things you may need to include in the design. Often there are just so many decisions and so much to learn it's overwhelming. Yet every decision is critical. And a mistake at this early stage could cause years of frustration and cost thousands in inconvenience or adjustments. When you contact Designer Sheds you will speak with an experienced Shedologist who will help you every step of the way. You will benefit from our experience manufacturing more than 7,249+ sheds over the past 21 years.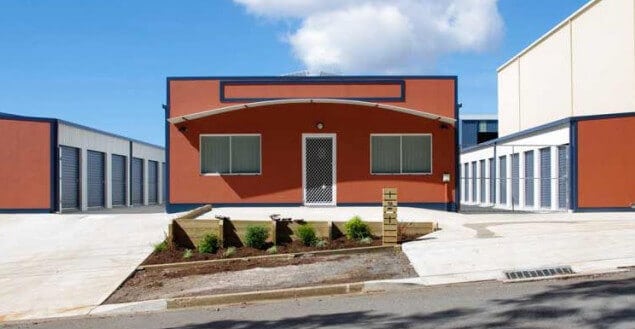 So don't risk choosing the wrong commercial shed. There's no need to put up with a standard commercial kit shed that doesn't give you the exact warehouse or factory you want. And you don't have to waste money on so-called customisations that are nothing more than expensive kit modifications.
With Designer Sheds your shed will be custom designed and manufactured to the millimetre, just for you… all for around the same price as a standard kit shed.
If you are looking for a commercial shed that is almost unlimited in length, up to 24 metres span, up to 6 metres high, with awnings out to a maximum 9 metres, up to 8 metre wide side wall openings, I urge you to contact a Designer Sheds Shedologist for a free Free Design & Quote Session today.
Or for more helpful tips and design advice, download a copy of our Free Shed Design Guide.