Choosing the right shed size might seem simple enough, but misleading advertising makes this more complicated than you may think.
Firstly, you must be aware that many shed companies use the term 'nominal sizing'.
We feel this is misleading and causes people to be disappointed because they simply don't get the shed they thought you were getting.
Why 'nominal sizing' disappoints shed buyers
For example, you may see a double garage shed advertised as 6m x 6m. But when you drive your car into your new shed and feel it is a bit small, you are not just imagining things. Your tape measure verifies your shed is actually only 5.72m x 5.72m.
We once measured a "9m x 6m" shed at just 8.4m x 5.8m. No wonder that customer was unhappy – he just lost over 5 square metres of floor space!
Your Designer Shed will be the exact size you want it – to the millimetre.
Secondly, you must understand the marketing language other shed companies use.
They lure you in with what seems like a cheap price for a double garage. But when you see the size is 6m x 6m you realise this is just enough room for 2 standard cars and nothing else. No room for your mower. No room for a workbench or storage cupboards. Hardly room to walk around your cars. And not even big enough for a 4WD.
Watch out for small modifications with big price tags
So of course, when you detect the shed isn't going to be big enough, you start talking about modifications. And any changes to the standard sizes can be very expensive (sometimes thousands of dollars more).
You may even be forced to buy an entire extra kit just to complete a small modification (like a minor height or length extension). This can cause confusion and frustration for the builder who has to work out where all the pieces go. And naturally, this adds even more to the overall, out-of-pocket cost.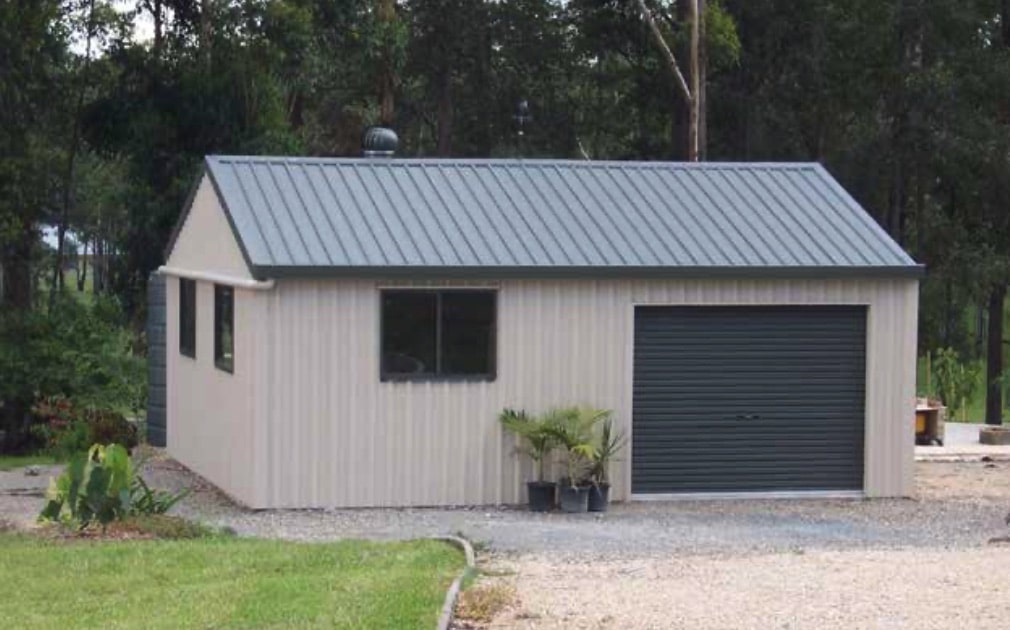 Get the shed you really want
Your Designer Shed is different. Adding an extra 0.5m to the length of your shed (enough room to add a row of storage cupboards) is easy. And there is no penalty for this customisation. It will just cost the incremental price of 0.5m which may be as little as a few hundred dollars.
Think you need an extra metre? No problem. Again, it's just the incremental cost of the extra materials for 1m of shed. Want a cost-effective way to maximise space? Why not add an awning.
Need some help? Schedule a Free Custom Design and Quote Session. Our Shedologists will help you think through how you will use your shed – now and in the future. And give sizing suggestions so you'll never feel frustrated by lack of space.