You can add a shed awning to one or both sides of your shed to increase the undercover area. Your awning can be clad with walls on the side or left open.
Extend the slab out for a cleaner finish or leave the ground bare under the awning.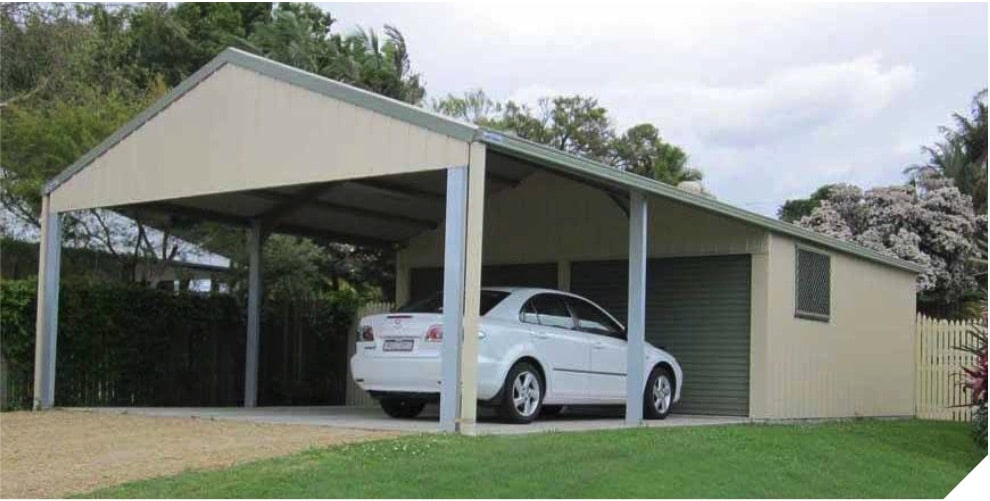 Designer Sheds is not the only shed company to offer awnings. However, to our knowledge, we are the only company to utilise a 'nested purlin' structure to maximise headroom.
With many other shed designs, as awnings slope away from the shed, headroom can be a challenge.
However, your Designer Shed awning has 'nested purlins' between the rafters (instead of over the rafters) to create a shallow frame with more headroom. This also allows us to finish off the awning with flashing to produce safe edges and a neat appearance.