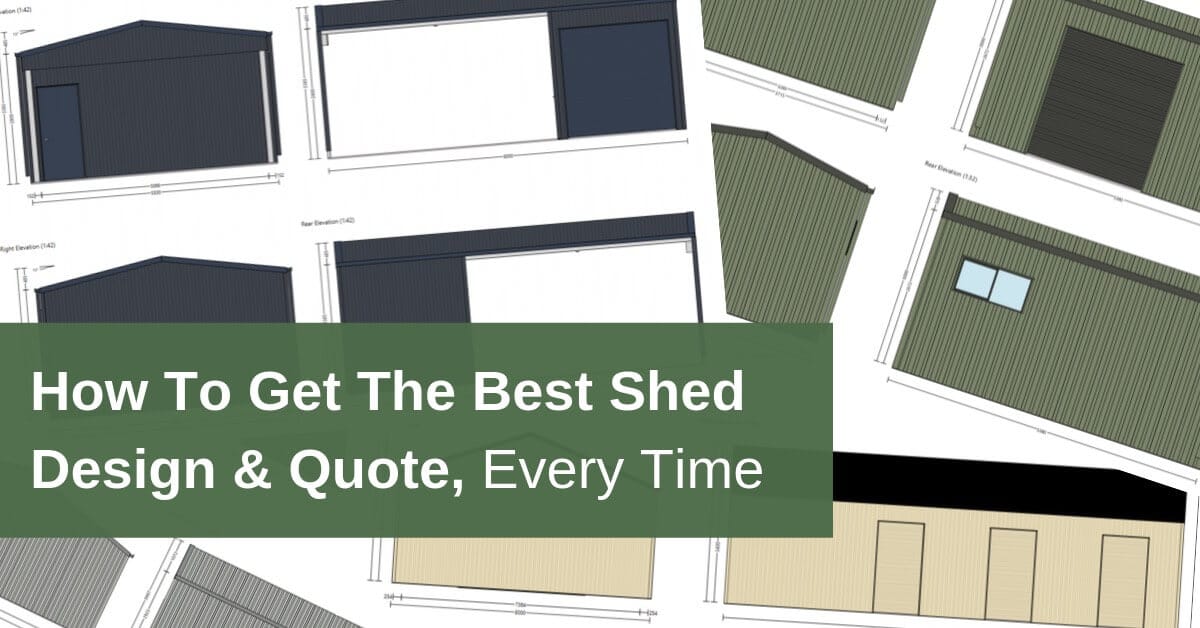 As a custom shed manufacturer, every day we receive up to 20 enquiries along the lines of:
"I'm after a quote for a 6 x 8 x normal height shed with 2 doors", or
"How much for the shed in the picture on your website?", or
"Can you give me a rough idea of how much a standard 3-car garage will be?"
Usually, we direct these customers to this page so we can explain why we don't give "rough quotes", and why it's pretty much impossible for us to answer questions like this in a useful way.
If you'll stay with me, I'll also explain what we do instead, which is to offer you a Free Design & Quote Session, resulting in an exact price on the exact shed that you want.
The Problem With "Rough Quotes"
Customers will often tell us they don't want to be annoyed with the whole sales pitch thing, they just want a quote to compare to others. And we can certainly understand that.
Getting quotes to compare the cost seems like a logical idea and a good way to start, BUT, the problem with this approach is that you will rarely get two quotes for exactly the same shed.
Each quote will vary, sometimes with very small design changes that can mean a large difference in price.
You may not even notice these differences until it's too late: you've paid your deposit or you're trying to get something into a shed that's not quite high or wide enough.
And there's another problem with the "rough quote" concept. And that is…
Looks Can Be Deceiving
Take a look at these two shed photos below: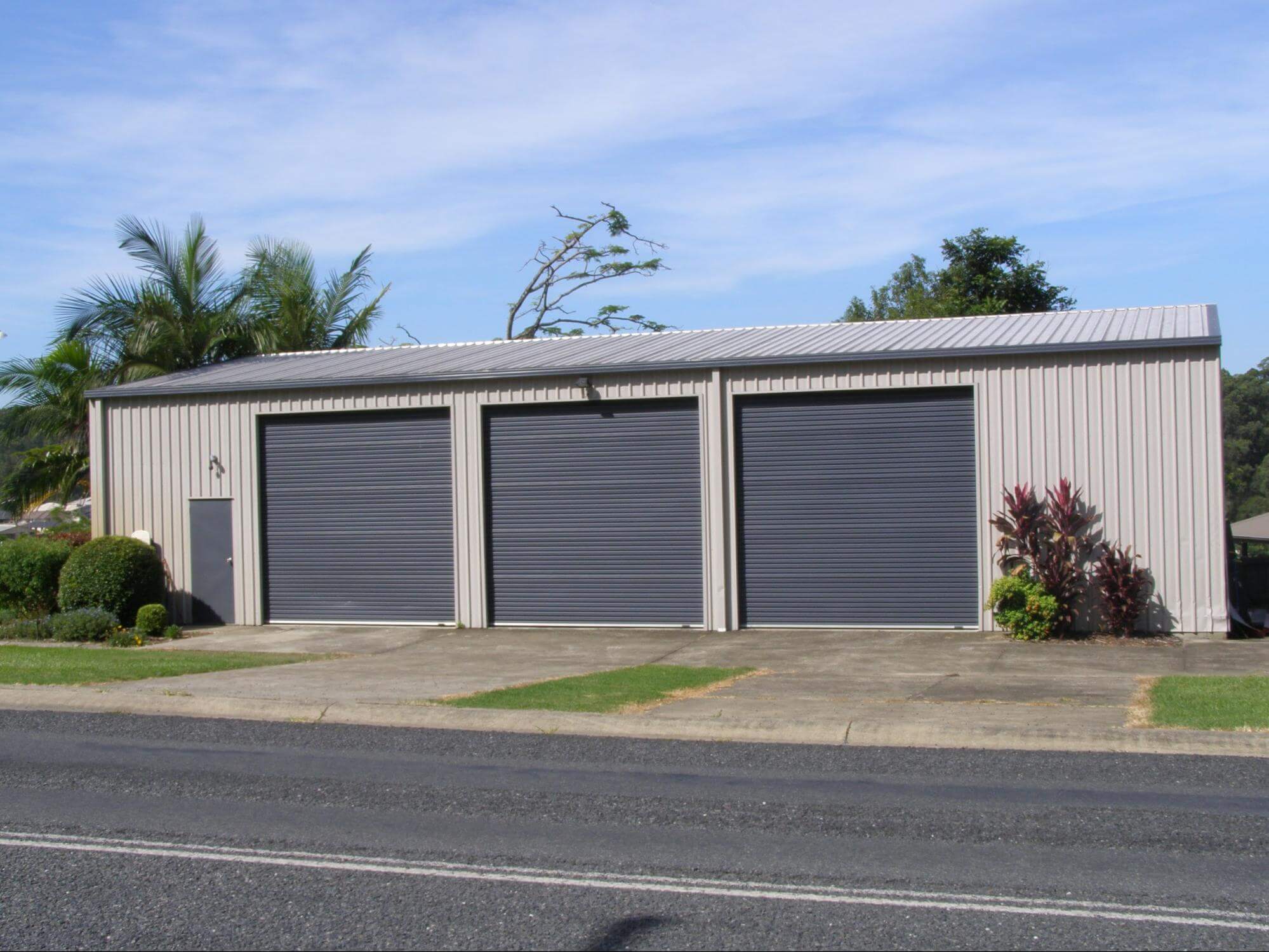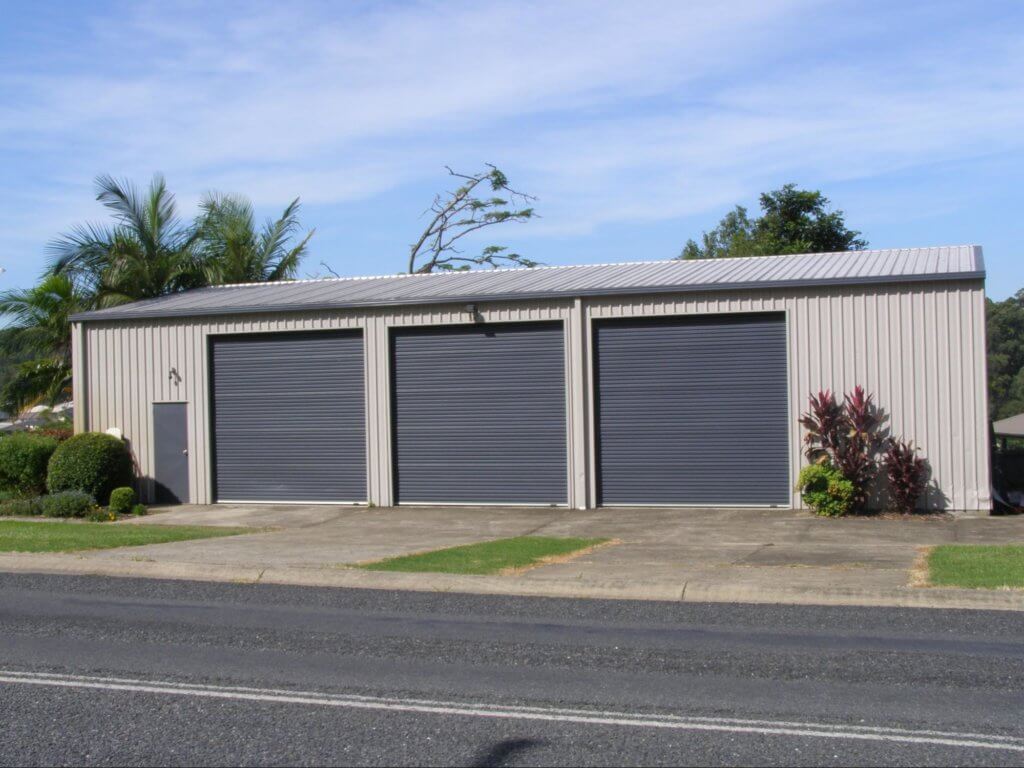 They look similar in size, don't they?
Maybe the top one looks a little taller and it has one less roller door, but essentially they look like a similar design, right?
WRONG.
The top shed is actually twice as tall as the bottom shed and it's more than twice as deep.
The roller doors in the top shed are commercial doors, which are around triple the price of the standard residential doors in the bottom shed.
The top shed was built for a 9 metre full cabin boat and a 24 foot caravan, the bottom shed was built for a few cars and a small tinny.
And that's why giving you a price based on "the shed on our website" or "the picture on our Facebook page" is not that simple.
The alternative is to quote on the exact shed YOU need.
What Happens In A Free Shed Design & Quote Session
Our Free Shed Design & Quote Session is a simple and convenient way to get the right design and an accurate quote for your proposed shed.
Even if you're a long way off starting your build, we can help you design the shed that you want and get prepared for when you want to start.
Our Shedologists™ will take the time to get to really understand what you want to do with your shed, and the smartest and most economical way to get the job done.
A Design and Quote Sessions is not a high-pressure sales pitch. We simply chat with you about your project, find out what you want the shed for, and help you work out how much room you need.
Then we can then give you an accurate price for the shed you actually need, not a price for a generic size shed that does not suit your needs.
Real-Life Example: This Customer Was Happy He Did A Shed Design Session!
A while back, we had a customer who wanted a shed for his boat which was 4.5m long.
He initially didn't want to spend 15 or 20 minutes on the phone to talk through his project. He knew what he wanted and "just wanted a price".
Eventually we persuaded him to jump on the phone for a quick chat so we could properly understand his project.
Well, it turned out that the boat had a centre console with a canopy. This meant the shed would need to have a door opening of at least 2.4 metres with the canopy down, but 2.9 metres with the canopy up.
That meant the gutter height of the shed would need to be 3.4 metres tall to fit the boat in without hitting the roof of the shed or damaging the canopy of the boat.
Then there was the length of the shed…
Of course, the boat would have to fit in the shed, but ALSO the trailer. It turned out that a 7.5m depth was required to fit the length of the boat PLUS the additional length of the trailer, tow bar and motor.
All of these things resulted in the customer getting the right design for the task at hand, not just a "good deal" on a shed that would have only stored half his boat!
But How Will I Know If A Shed Is Within My Budget?
Some customers want to know a "ballpark figure" for a shed before committing more time to explore further.
The problem is that it's impossible to actually determine the right design and all the right features before going through a proper Design & Quote Session.
Our best advice to anyone when they are starting to look for a shed is to…
Forget your budget, just for the moment.
Sheds can be built economically and they can be built with "all the bells and whistles".
The process we recommend is to spend 15 to 20 minutes chatting with one of our shed designers and let's work together to design your ultimate shed.
We will design and price the shed you want, then send you the plans for you to review in the comfort of your own home. You may very well find that your ultimate shed is well within your budget!
If it isn't, then your time has not been wasted.
We will now know exactly what the "must have" features of your shed are. These are usually related to opening sizes, height and depth.
We can subtract things away from the design to reduce the price to fit your budget, without sacrificing why you are buying a shed in the first place.
Extra bays, access doors, awnings, windows, insulation etc. can be added at a later date as finances allow. However, there are some things — height and width for starters — that you can't change after it's built.
Ready To Find Out More?
Hopefully you now understand why we can't provide "rough quotes" or "ballpark figures" for sheds, without designing the actual shed you want.