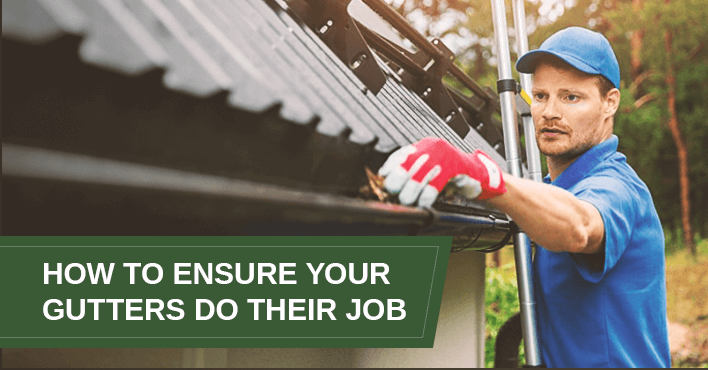 Shed guttering is a vital yet often overlooked feature for ensuring the contents of your shed remain clean and dry.
Do you want to sleep soundly knowing that the contents of your shed are protected from leaks when it rains? And… would you like to avoid rushing out to move things away from your shed walls, or propping everything up on pallets ahead of an expectant downpour?
Reliable and secure gutters will keep your precious contents safe from water damage.
Shed Guttering
The specifications and design of your shed guttering is important. You see, many shed companies only use a single screw through the back of the gutter to secure it to the shed, but at Designer Sheds we use robust gutter brackets to make sure your drainage system works efficiently to keep your shed contents dry.
Even during the heaviest downpour, these brackets will ensure your gutters stay level. Gutters that are not properly supported are prone to flex out of shape and sag downwards when they become full of water. This causes them to overflow, which puts the contents of your shed, not to mention your shed itself, at risk of water damage.
Gutters should be designed for maximum water evacuation. Our sheds are fitted with oversized 100 x 75 downpipes. We use this larger-than-standard size to avoid overflow problems during heavy or prolonged rain. The smaller 100 x 50 downpipes used by many other shed companies may quickly become overwhelmed during a downpour, causing water to back up and overflow the gutters.
Another point to note is that many kit sheds automatically come with a complete downpipe system. This may not appear to be a problem at first glance. However, we've found that more than half of our clients simply don't need full downpipes because they want to direct rain water into their rainwater tanks. Because we design every shed to your exact specifications, your Designer Shed will only contain the right amount of downpipes you need so you don't waste money on any extra drainpipes that would go to waste.
We offer two gutter profiles to choose from – Trimline (square) or Quad. If maximum runoff or water collection is important to you, Trimline will be your best choice because it has a slightly larger capacity.
Types of Shed Gutters
Plastic (UPVC): this type is cheap, easy to install, and light. However, it has a shorter lifespan and is vulnerable to direct sunlight.

Metal: this type is more durable than plastic, however it comes at a higher price. Materials such as aluminium and steel are lighter than other metal materials. This type could last up to 25 years with some repairs to prevent rust. Other materials that come with a higher life span are made from zinc, iron cast, and copper.
Shed Guttering Tips
Identify the direction of the water: use a spirit level to decide the angle of the fall. Then, you can install the guttering onto the shed wall or install fascia around the edge of the roof, and fit the guttering onto this.

Lubricate gutter connections: if you install long guttering, do not forget to apply lubricant at the ends to ease the installation.

Maintenance: inspect your gutter at least twice a year. Remove any debris such as fallen branches, leaves, or old bird nests that could clog your gutters. Weeds could also grow due to the water which carries soil accumulation at the foundations. Structural damage due to cracks during freezing conditions can appear too. If you have metal gutters, regularly check for rust which can cause leaks.
If you're thinking of investing in a new shed or steel building, don't forget to factor in your guttering design. It's a little thing that makes a big difference.
One of our professional and friendly shed experts can explain more about your gutter options during your Free Design & Quote Session.