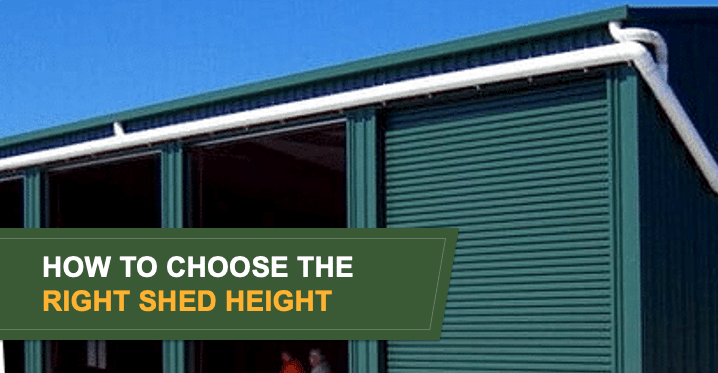 Not only does your shed height affect the storage space and the feel of your shed (spacious verse claustrophobic), it is particularly important when it comes to the clearance through your doors.
While some shed companies talk in terms of door heights (which we believe can be misleading), we give you the exact clearance height so you can be sure there's room for your car, 4WD, boat, caravan or excavator.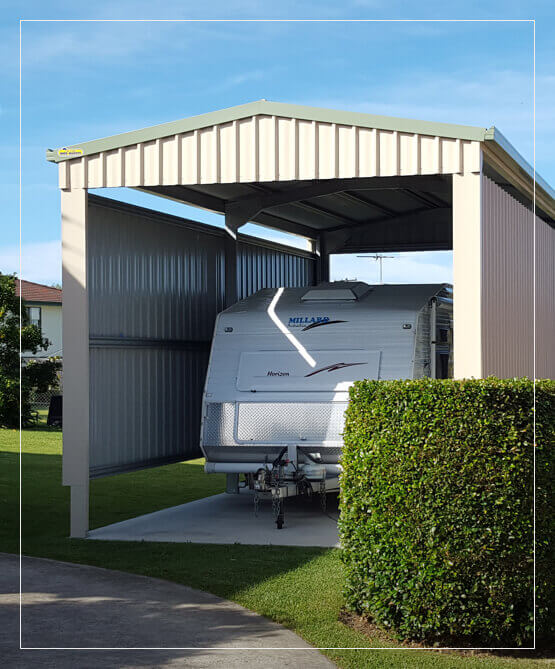 Shed Door Height
A standard 2.4m high kit shed will usually come with a roller door that has the capacity to open to 2.120m. However, the actual clearance height will be limited to just 2m by the height of the shed (perhaps even less depending on the pitch of the roof and positioning of the door). The remaining capacity of the door will remain unused and wrapped on the drum.
We encourage you to consider raising the height of your shed by 120 mm, which allows your door to open to its full capacity of 2.120m.
Depending on the size of your shed this may only add $100-$200 to the overall cost – a small price if it means you don't have to remove your 4WD aerial every time you drive into your garage.
Raising The Roof
Need even more clearance? No problem. Raising the height of your shed further will only incur an incremental cost of the extra material. In other words, if you want an extra 200mm you only pay for the price of 200mm worth of material. And on most sheds this may be just a few hundred dollars.
When deciding the clearance height, it's important to know roller doors are made in horizontal panels. Increasing the clearance is as easy as utilising the door's full capacity or adding an extra panel or two.
Standard Roller Door Sizes
The following chart lists some roller door sizes to give you an idea of what's available: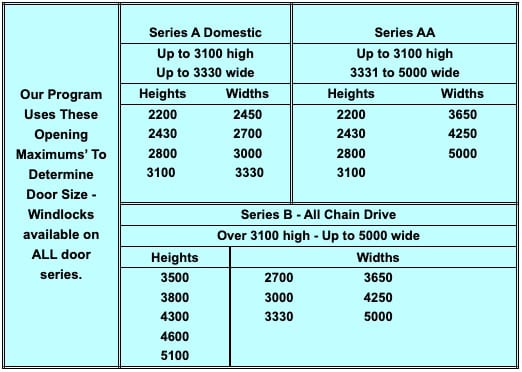 Getting the shed height and door clearance right means you'll enjoy years of practical use from your shed. Getting this wrong could cause daily inconvenience or render your shed unusable (i.e. your 4WD won't fit).
When opting for more clearance you may like to consider a remote control (as it can become difficult to reach a high roller door).
During your Free Custom Design and Quote Session your Shedologist will help you choose the right height for your needs and a design that gives you the best value for money. They can also help you with door width and placement.