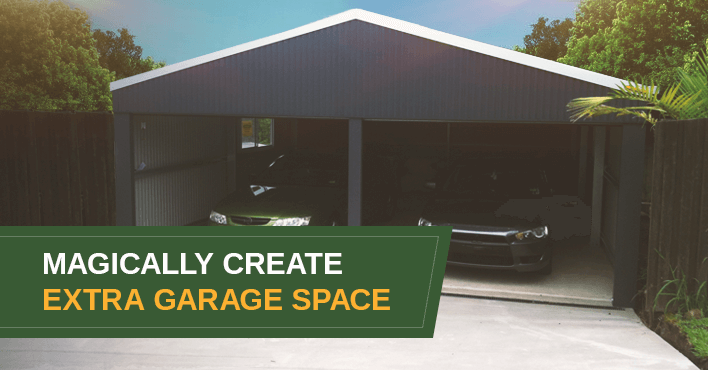 When building a double garage or triple garage (or bigger), most shed companies will simply place the doors in the middle of the front of your garage. It sounds logical, but this approach ends up creating a lot of dead space that you can't use.
Let's take an example. In a kit garage (supplied by other companies) 7.5m wide with 2 roller doors, the doors will be placed in the centre of the front wall, like this: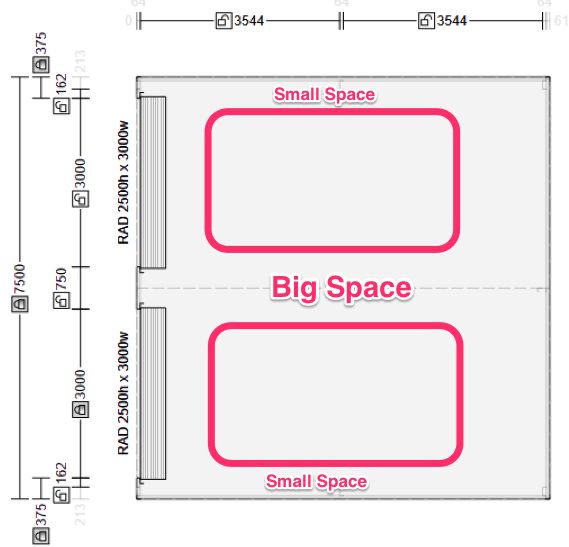 This approach, however, leaves a lot of unusable space between your cars, with almost no space along the walls. You end up with little (or no) room for a storage cupboard, workbench or even space for your mower, whipper snipper or bikes.
Here's a little trick we do with a lot of our customers who want a multi-car garage…we often recommend positioning the doors closer together, like this: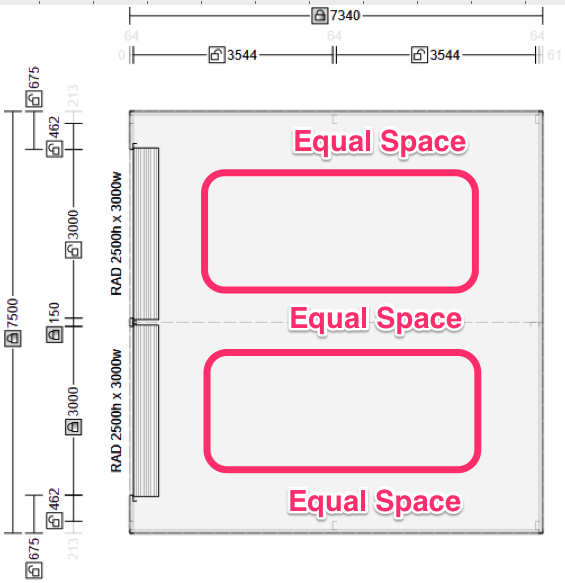 In this example, your two cars will share the centre door opening space (as it is rare to have the doors of both cars open at the same time). This gives you significantly more space for storage along both side walls – without increasing the size – or cost – of your shed.
This photo may make this effect easier to visualise: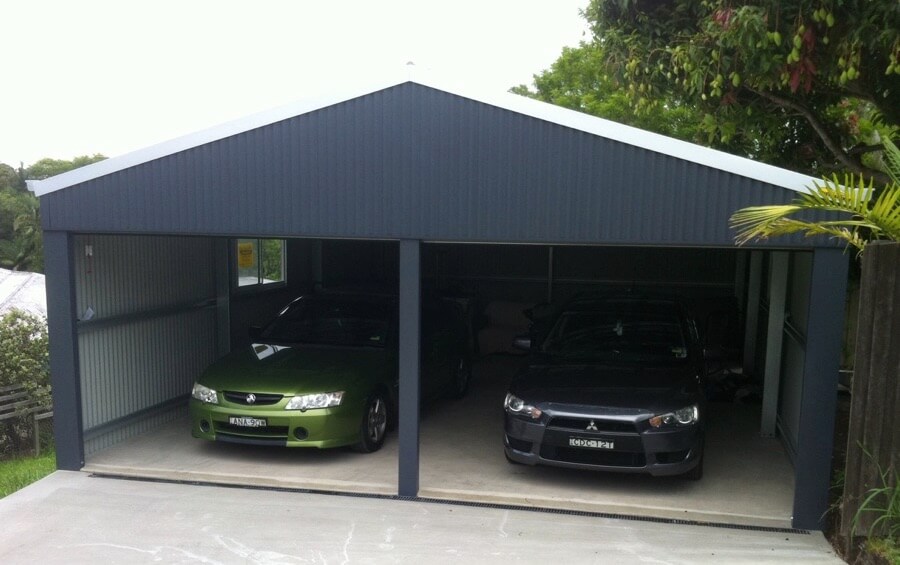 Here's another example, this time for a single garage.
In a single garage 4m wide, most shed companies will once again position the door in the middle, like this: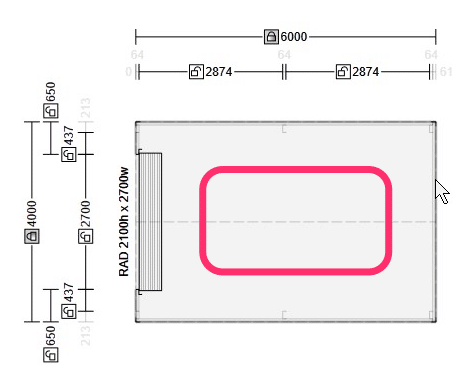 This leaves very little room for storage along the walls and makes it impossible to even get your mower through the door when your car is in the garage. At no extra cost, we can position your roller door to one side which gives you a whole wall of storage, like this: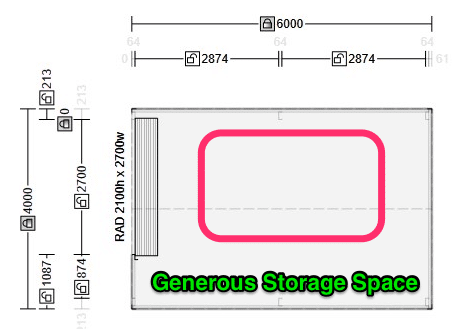 Again, this is a really simple way to get more usable space out of your garage, without paying a cent more.
For more tips like this — or to design your own ideal garage or shed — please get in touch for a Free Design and Quote Session with one of our shed experts.