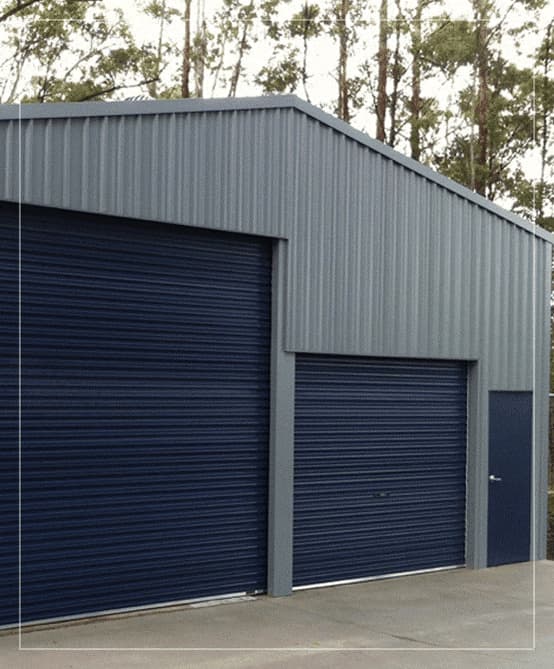 Buying a storage shed is an incredible way to create more space in your backyard. The shed can be a secure place to house your gardening tools and garage items. Some storage sheds are even big enough to store a boat, caravan or two cars.
But with many options available in the market, you might get confused about which shed is the most suitable for you. Critical considerations include size, material, style and roof type. You may be tempted by low prices, but don't let such things distract you from what's truly important. Our team backed by years of experience and knowledge will share some mistakes people make when buying a storage shed, and also how to avoid them to get your money's worth.
Mistake#1: Choosing the Wrong Size
Before browsing for different storage shed styles, it's crucial to have the correct dimensions. So first, decide on the exact spot where you want to place the shed in your backyard. Measure its dimensions and how much extra space you need to get in and out of the shed door. Want to install the shed in a corner? Think of the extra space you need between the shed and the fence.
Next, do an inventory of all the things you want to store in the shed. For example, if you're buying a garden shed for your gardening tools, ensure you're getting a shed big enough to hold all those tools. Also, consider the new equipment you may buy in the future. The same goes for a storage shed for storing vehicles. Decide whether it's a one or two-car shed. And don't forget about the tools and other garage equipment you'll want to keep in the same shed. With the correct shed size, you can prevent wasting money, time and effort—and instead enjoy your shed without the hassle.
Mistake#2: Going for the Cheapest Storage Sheds
There's nothing wrong with looking for the most competitive price for a storage shed. But it shouldn't be the sole factor that ultimately sways your decision, as the quality and style of the shed are far more important. Beware of sellers & shed manufacturers that dramatically lower their price. That can be because their sheds are made from inferior materials, which may not meet toughest Australian conditions.
You should also consider, when choosing a steel storage shed or any shed with top-quality materials, you'll likely enjoy long-term benefits and pay less in the long run. That makes the upfront cost worthwhile. So would you buy two low-quality storage sheds within 20 years or stick with the same unit that can last over 25 years instead?
Mistake#3: Failing to Consult with Local Council Laws
Your local council authorities have standards and rules for adding items to your property. Buying a garden shed without consulting your local council laws could put you in costly trouble. You might have to pay hefty fines, or the authorities might take the shed down if the laws prohibit you from installing it.
To avoid this mistake, consult your local council about building restrictions. Check out our step-by-step guide on how to get council approval for your shed.
Mistake#4: Not Considering Local Climate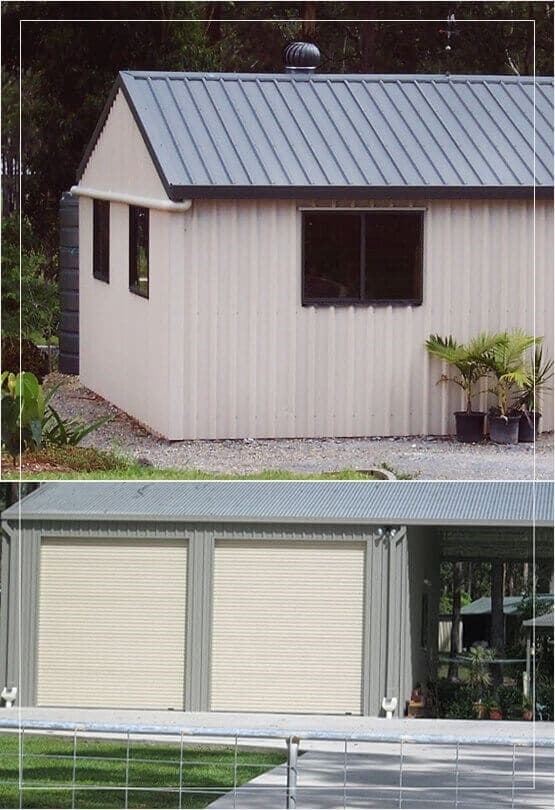 Local climate plays a key role in anything you choose to build or install in your backyard. So before buying a storage shed, consider those extreme weather conditions you've experienced throughout the year. The shed materials and design should be strong enough to withstand heavy rain, strong winds, extended periods of high temperatures or other local weather conditions. Choose a manufacturer or supplier that uses 100% Australian steel and materials that meet Australian building codes. Rock-solid shed design matters, too.
Mistake#5: Failing to Consider Your Home's Aesthetics
Today's storage sheds no longer look like shabby shacks. They can have materials, style and design that match your home's aesthetics and boost its exterior look. So don't settle on the first garden shed you see on the internet. Ask for a brochure or sample work to see the various designs a manufacturer or a shed company can offer. That will give you an idea of which storage shed will look best in your yard.
Mistake#6: Neglecting the Custom Storage Shed Option
It may be impossible to buy a storage shed with everything you want. So if you find a shed manufacturer that offers customisation options, why don't you grab the opportunity? With a custom storage shed, you can add doors, windows, gutters, a roof pitch or anything that suits your needs. Plus, you can find inexpensive custom sheds. At Designer Sheds, we make custom steel sheds to meet our clients' exact size & style requirements for no more than the cost of a stock-standard shed. You can get the shed you really want—not just the one you're told you can have.
Buy Custom Storage Sheds from Designer Sheds
If you're looking for a custom shed for your backyard, come to Designer Sheds. We'll manufacture one just for you, making the storage shed accurate to your size & style requirements. Our team will assist you during the FREE design session to ensure you avoid the mistakes we've discussed above. We also deliver the shed kit to your place. Then, all you have to do is hire a builder to erect your custom shed.
Contact us today to get started.