Every farmland needs a storage building to secure equipment, machinery and agricultural tools. If you're considering which shed to use, you may want to choose a steel farm shed instead of a wooden barn because the latter rots quickly and is hard to maintain. On the other hand, a steel farm shed is the most practical and durable option as it stands the test of time. In addition, it is a decent shelter for animals, hay, crops and other perishable goods.
If you are still on the fence, here are the reasons why more farmers and ranchers are switching to farm steel farm sheds.
Steel Farm Shed Kits Offer Strength and Proper Insulation
This new farm shed design uses structural steel. There is no wood-to-ground contact because it is supported by a reinforced concrete foundation, preventing rot or rust. Every shed is built with metal panels using self-drilling screws, strengthening the overall structure. Also, there is proper insulation because the sheeting rail or wall girts are perpendicularly installed to the metal siding.
Effective Storage Solution
While some small farms operate by hand, larger farms need extensive, heavy machinery. It would be best to ensure agricultural equipment is protected from different external elements. Having a steel farm shed gives you enough space to move the machines around. It also serves as an effective storage solution for perishable goods that you harvest or use to feed animals.
Living Space for Animals
Since steel farm sheds are resistant to intense weather elements such as heavy snow, thunderstorms, strong wind and changing temperatures, they serve as a shelter for animals like horses, cows and goats. They are also suitable for dairy farming which consists of breeding, raising and adequately utilising dairy animals like cows. Therefore, you need enough space for the hassle-free production of milk and dairy products. You can create stables and barns with custom-built farm shed kits.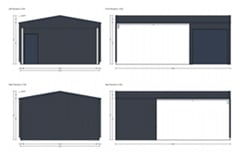 Ready to bring your shed project to life? Get a…
FREE Shed Design & Quote
Let us help you design your ULTIMATE custom shed and supply you with the design blueprints and a firm quote, free of charge.
Custom-Designed Farm Sheds Are Affordable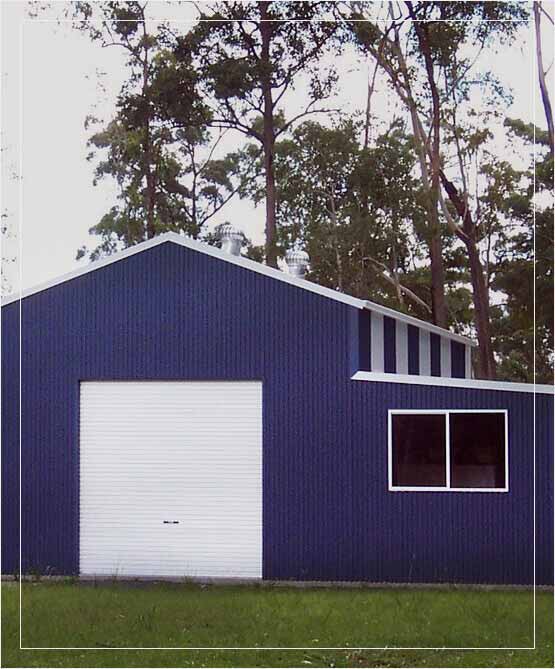 Operating a farm can be tedious and expensive, so you need something that can maximise the efficiency of your investment. Purchasing a custom-designed farm shed according to your business and needs will help you save a hefty amount of money. You need a spacious storage place for your animals or perishable goods to help you work around efficiently. Steel farm sheds can also withstand different weather conditions; you can use them for a long time.
Contact Designer Sheds Today
The versatility, durability and affordability of steel farm shed designs are the reasons why many farmers are switching to modern metal structures. If you also want to start using steel sheds on your farms, turn to Designer Sheds. We're here to help you make the switch.
We offer maximum functionality minus the stress and hassle. You can choose from 22 COLORBOND colours, shed sizes that span up to 24 metres with 6 metres in height or more, depending on your request and custom door size. We also guarantee that our farm sheds' prices are exact and fixed for the design you choose.
Don't know which design is suitable for your farm? Then, hop in and request a FREE Shed Design & Quote Session. We'll help you design the perfect shed right in front of your eyes in this 20 to 30 minutes live screen-sharing session. At the end of this call, we'll provide you with a finished design with the exact price for the production and delivery anywhere in Australia.