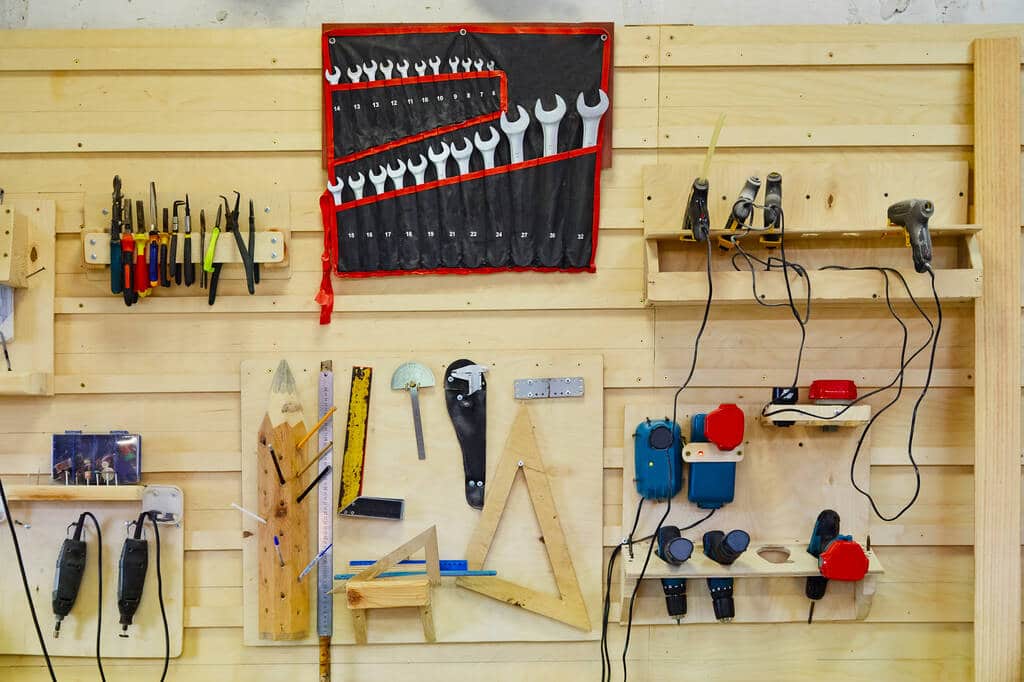 One of the many advantages of steel storage sheds is their design flexibility. These are not the typical shed kits online. Wood and plastic sheds may win when it comes to 'aesthetics,' but metal sheds have a sleek look that can be customisable & durable.
More than the exterior appearance, you should also consider what's inside. It's best to maximise your storage shed so that every tool is in the right place and easily accessible when you need them. Here are some shed storage interior ideas you may want to consider for your next home upgrade.
Install storage units
The purpose of a storage shed is to ensure your tools are organised and easy to reach when needed. You can quickly declutter your space using storage units like shelves, metal cabinets and workbenches. For example, if you need space for tools and equipment, you can add workbenches or floating shelves to help save space and use metal cabinets to store chemicals or medium to large equipment. To keep the shed looking tidy and nice, you can designate a separate area for garden tools, potting plants or a lawn mower.
Organise and label
You can sketch the design of your shed's interior before organising. It saves time and effort because you know exactly where to put your shed tools and belongings. The best way to start is to remove all the tools from the shed. Organise by size and function, so it's easier to work around the station. Finally, add labels to storage bins and drawers. This makes it much easier to get to the needed things without opening each cabinet.
Add windows
When designing your custom built shed, you can add a source of ventilation or if you have hired a company, you can request the renovation professionals to add windows for natural light and continuous airflow. Remember, your equipment will get stuffy and stale if there is not enough air circulating, and you don't want to feel suffocated completing your projects and crafts inside. Plus, windows that are properly installed add aesthetic appeal & value to any shed.
Consider lighting
While natural lighting through windows on walls or roofs is much cheaper and hassle-free, it's not convenient after sunset or in dark cloudy weather. Most shed owners opt for secondary lighting solutions such as LED in different designs like puck lights, LED string lights, LED wall sconces and cabinet-style lights. You can also add solar lighting for a more sustainable shed. Check out some inexpensive options, from solar barn lights to portable solar lamps. The key is strategic placement so you can maximise storage shed lighting.
Insulation is essential
Moisture will form without proper maintenance in metal sheds, so investing in insulation is essential. Insulation avoids rust and corrosion, including mildew and mould that can damage your tools and equipment. There are five types of insulation to choose from: spray foam, loose-fill, rigid board, batt and vapour barrier. You need good insulation to ensure your storage shed can remain in great shape for several years.
Contact Designer Sheds Today!
If you're looking for functional storage sheds in Wollongong or Brisbane, turn to Designer Sheds. We'll customise and manufacture any shed according to your size, style requirements and purpose. Our team will assist you during the FREE design session to ensure you only get the high-quality sheds you approved. We'll deliver your shed kit to your area, so you'll just need to hire a builder to erect your shed, or if you have the skills, you can build it yourself.
Contact us today to get started.