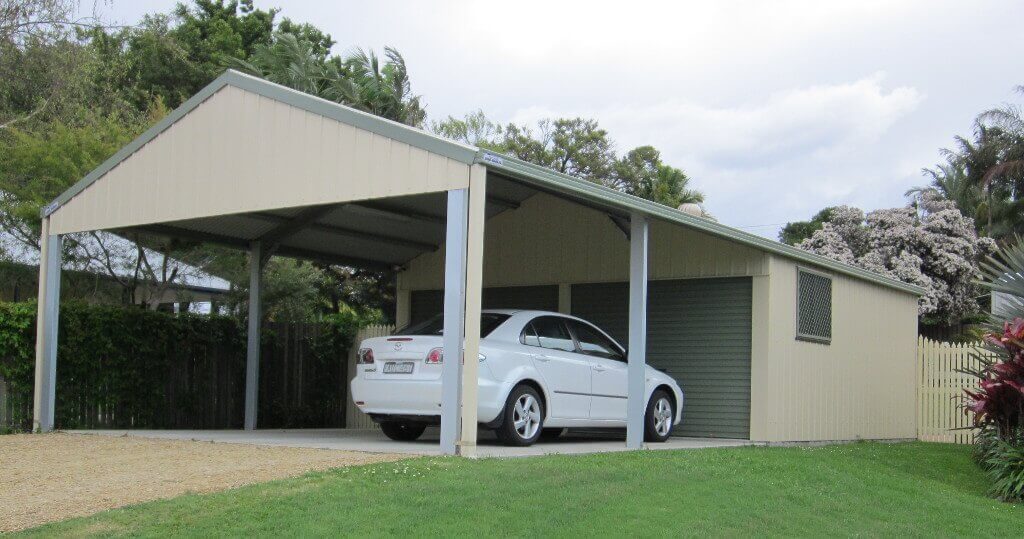 A carport is a practical addition to any property. Detached from your home or building, it's a structure that can store your vehicles and protect them from rain and sun damage. Plus, you can easily have one on your property, thanks to our steel carport kits.
But which carport kit size is the best for your needs? If your structure is too small, it can be costly to tear it down and start over. On the other hand, you are likely to waste a lot of functional space if it's too big. And with multiple sizes and options available, you might find it hard to settle on dimensions that suit your budget and requirements.
Today, let's explore a couple of vital factors in carport kit sizing. That way, you can make a more informed decision before purchasing a carport kit in Australia.
1. Available space for your carport shed
When deciding on carport kit sizes, start by looking at the available space you have. A large carport kit will never work if you don't have the adequate space for it. So before anything else, assess your property and keep these points in mind:
Level land: Concrete slabs and footings for a steel carport kit may cost more if you choose to place the carport on steep slopes. An uneven lot can also make it difficult to move vehicles in and out of your carport.
Access points: Even if you managed to level the concrete slab, you might still need to increase the clearance if the driveway up to the carport is steep. Make sure to consider access points when picking a spot for your carport.
Once you decide on the placement, measure the space. You don't need to fill up that entire space, but these measurements will give you a better idea of the limits you can work with as you finalise your carport dimensions and design plans.
2. The type and height of vehicles
A standard structure can house a regular car or small truck. But you'll have issues with it if you have a larger vehicle since you need more space to manoeuvre. The same goes for tall vehicles, as you have to increase your carport's height clearance.
So when deciding on carport kit sizes, don't forget to measure your largest and tallest vehicle. Your carport should be wide and tall enough to store your bulkiest SUV or truck without compromising the parking space for your other cars. If you own RVs or trailers, consider getting our caravan sheds rather than carport kits. These can be made to fit the exact dimensions of your van—no matter how big it is.
3. Future considerations
Planning to upgrade to a larger car model or increase the size of your fleet? Is your family growing, and will your teenage son have his own car a year from now?
You can include such plans when calculating your carport kit size. If you do it right, you can save thousands of dollars from having to expand or add a second carport after a year or two. It makes good sense to choose a larger carport kit now, especially if you have enough space and budget for it.
4. Customise Carport Kit Sizes to Get Exactly What You Need
After weighing the factors above, you may find yourself needing a carport with a dimension that doesn't meet the standard sizes. However, many carport shed kit companies only offer a narrow range of carport kit sizes that may suit their manufacturing processes but don't meet your exact needs. At Designer Sheds, we offer a better option: custom steel carport kits perfect for your space, budget and needs.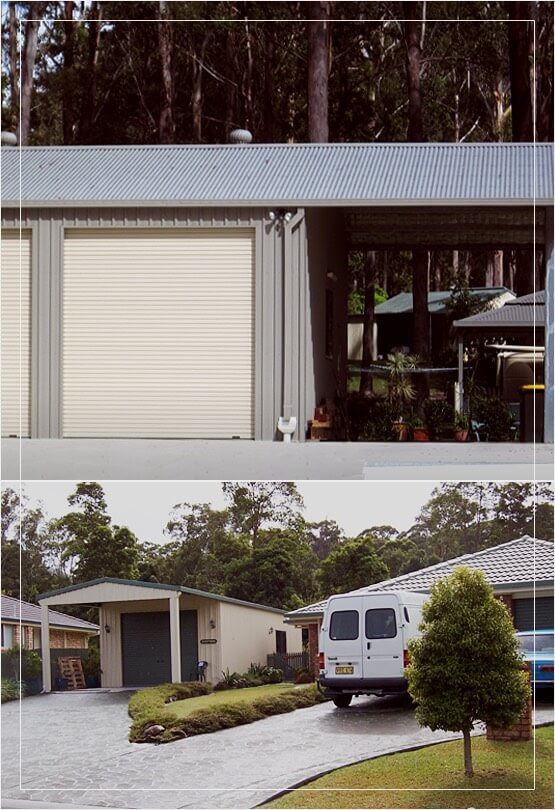 As mentioned, we design steel carports in any width from 2m, any depth from 2m and any height from 2.4m. With almost unlimited size options, you have all the room you need for a single or double carport kit for your Sydney, Melbourne or Brisbane property.
With Designer Sheds, it's also easy to add and customise carport kit features. For instance, you can pick a roofing or cladding profile that matches your home or surrounding buildings. Want to attach a steel awning? We can make that happen.
Moreover, we can ship your carport shed to your site in kit form—no matter where you are in Australia. For more information on our carport kits, don't hesitate to contact us. You can also request a FREE shed design & quote session to get started.