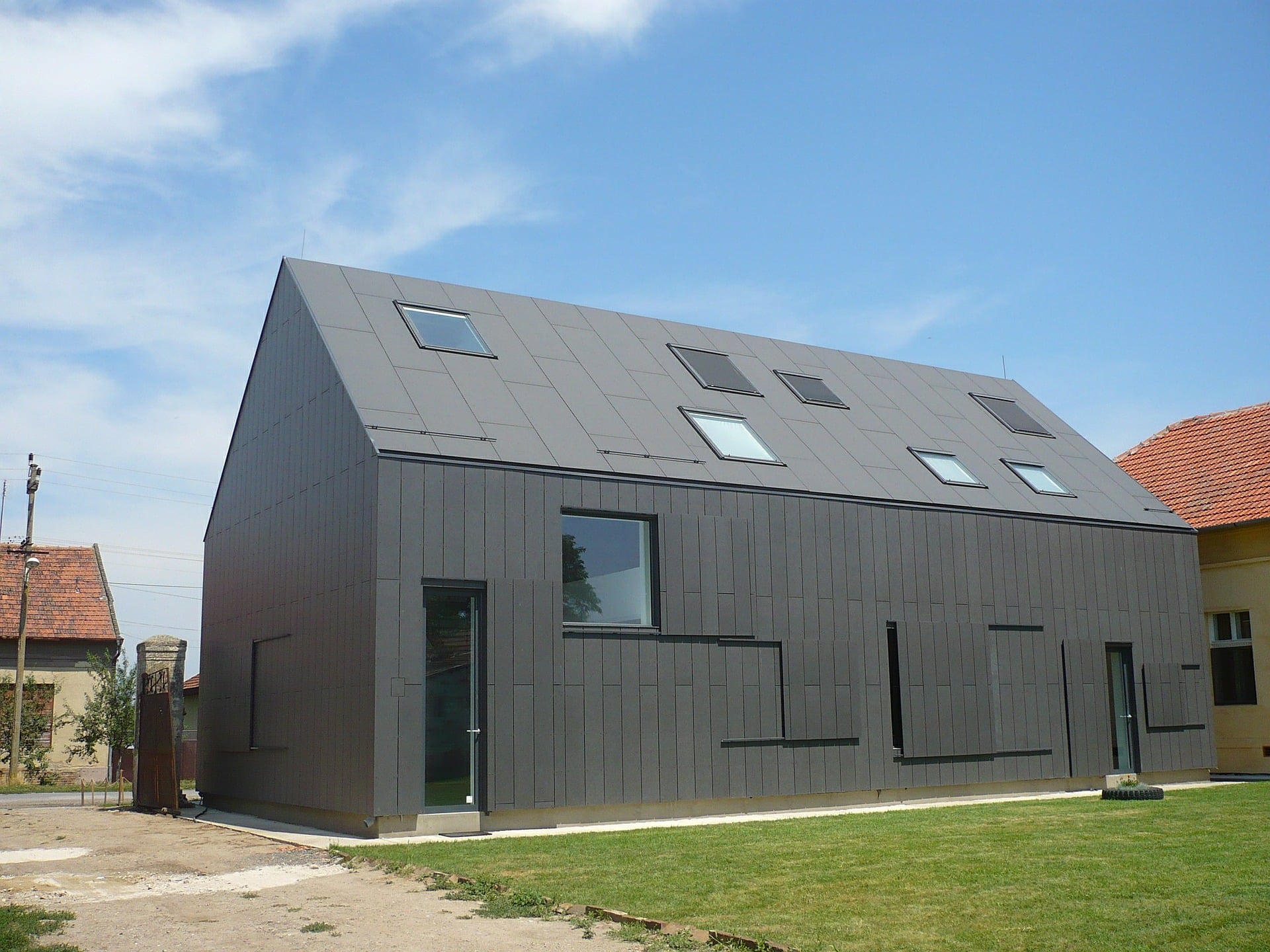 A garden shed can be far more than a simple utility and storage feature—it can also jumpstart your way into a sustainable lifestyle. So if you are thinking about getting a new shed or considering how you can upgrade your current one to a more sustainable shed, here are some material options and additional features you can consider.
Skylight
Adding a skylight to your shed has considerable benefits. For instance, a skylight doesn't only help you go green, but it also offers some money-saving perks. Since natural daylight will be the lighting source, you will no longer need to use lights to keep your storage shed lit throughout the day. You can dramatically reduce the power costs of running the shed by installing a skylight.
A skylight also improves the ventilation of your steel garden shed. You can open the skylight to allow draught to clear the air inside the shed. This keeps you from using fans all the time, which, again, helps reduce your energy bills & carbon footprints.
Double-Pane Windows
To keep the cost of your custom shed low, you may feel compelled to choose single-pane windows, but the upfront cost isn't the only thing that matters. Over time, your shed's energy bills will be much higher than those with double-pane windows.
Double-pane windows feature two sheets of glass in a window frame instead of the traditional single sheet. Between the glass panes is a small space that provides insulation, making double-pane windows more energy-efficient than single-pane windows.
With the windows accounting for as much as half of the shed's heating and cooling bills, installing double-pane windows can positively impact your shed's sustainability and long-term energy costs.
Gutters & Rainwater Harvesting Systems
Backyard sheds are the perfect place to install durable gutter guards and rainwater harvesting systems. If you have the opportunity to get a custom shed, you can ask your supplier to add gutter guards and connect the gutters to downspouts and then into a water tank. Then when it rains, the water will be channelled to the tank. You can use the collected rainwater for cleaning your yard or watering plants.
Making the most of natural resources when utilising your shed is a low effort but yields a high result. When it comes to sustainability, it is just as essential to make the most of the resources you have to use, like electricity, as it is about making the most of untapped sources—like collecting water.
Steel Materials
One of the essential parts of your sustainable shed, and arguably one of its more important features, is what it is made out of. There are two main choices to make sure you select a sustainable shed option—steel or timber.
While some timber can be sustainable, steel has the edge. Steel is precision-cut and offers excellent weather protection and durability.
The environmental impact of steel sheds with the proper insulation, ventilation and guttering is low. That low ecological impact will mean your choice is sustainable.
At Designer Sheds, we bring 100% Australian steel and innovation to your shed project. We'll work closely with you to create a shed that isn't only custom-made but also cost-effective and sustainable.
Contact Designer Sheds Today
If you want your dream sustainable shed carefully planned, it is best to get expert advice. At Designer Sheds, we offer a custom shed for around the same price as a stock-standard shed in the market. And to take the risk away from you, we offer a unique triple guarantee on price, design and supply!
Tell us about your vision for your project, and we'll make it happen. Request a FREE shed design and quote today.