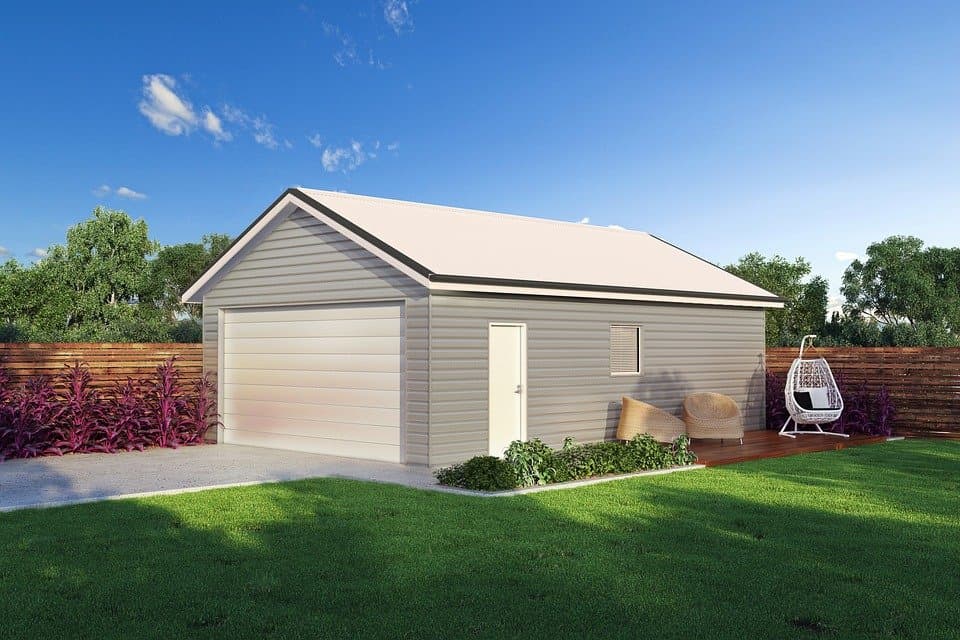 The first critical step you need to consider when building a shed is choosing the best material for your shed that will fit your budget and can stand the test of time.
The popularity of workshop, garden and barn sheds in Australia has led to an ongoing discussion about which is best between steel shed vs wood shed. To help you decide on your next build, we listed below the pros, cons and costs of these two types of sheds.
Steel Sheds – The Most Cost-Effective Option
For a typical budget-conscious household, a metal shed is a smart option. Why? Because the most prominent advantage of a metal shed over a wooden shed is its affordability. You can get a large metal shed for the same price as its wooden counterparts. Moreover, it is made of a high-quality roof that is easier and faster to install at a minimum time, saving you from hefty labour costs. Usually Timber is a very stable global resource, however timber's international prices have hit unprecedented heights over 2021-2022. The main reason being COVID-related shipping delays & higher demand for new home builds globally. Building a Australian steel shed will save you thousands of dollars vs a wooden shed.
Steel Sheds are Easy to Assemble
Most shed manufacturers only deliver custom-built sheds, which means they don't erect or build the sheds on site. But the best thing about metal/steel sheds is they are generally easier to assemble than wood sheds. They often have a simplified propriety design that you can quickly set up with basic skills. However, if you're uncomfortable doing it yourself, you can choose a suitable local shed builder that will do the job.
Steel Sheds are Environmentally-Friendly
Metal sheds can be recycled before production or after usage. Say the owner decides to dispose of their warehouse; they can still use the metal scrap and turn it into lighting, tools, appliances or fittings.
In addition, steel sheds can withstand different weather conditions than wooden sheds that quickly rot and experience insect infestation issues.
Green building certification systems and Leadership in Energy and Environmental Design (LEED) continue to give metal sheds excellent ratings. This only shows that choosing the metal option will be in the best interest of our environment.
Steel Sheds Offer Modern Design with Less Maintenance
Most homeowners look for sheds that can blend perfectly with their property. While wooden sheds can be painted in the colour you love, it requires time, money and effort to finish. Whereas in a metal shed, you can choose different colours, cladding profiles, gutter designs and roof pitches that can complement your surroundings.
Also, there is less maintenance for steel sheds because of their protective layers that make them rust-resistant. As a result, you can save up a lot of time and maintenance costs. The only thing you need to do is repaint the surface every five years and occasionally clean it to remove the grimes and dirt from the outside.
Avoid Wood Rot with a Steel Shed
In a steel shed vs wood shed battle, one is at an advantage because it's built to last. You can always rely on a steel shed's durability. Its load-bearing structure that doesn't need any foundation can survive any weather—from extremely high temperatures to meltdown. A steel shed is almost unbeatable against moisture, termite infestation, fire and rot problems compared to a wooden shed. Just make sure to maintain proper ventilation and an adequate drainage system, and you'll surely enjoy your steel shed for years to come. Time and consideration to take proper care of a wooden shed is vital if you want them to last. Wood rot is the most common problem shed owners face, this can all be avoided with a steel shed.
Contact Designer Sheds Today
Gone are the days when sheds only meant wooden buildings. Metal or steel sheds are an excellent choice for garages, storage and other structures because they are easy to assemble, durable, cost-effective and built to last.
Here at Designer Sheds, our sound design principle for bringing value to your property is always a priority. You would get the exact design you approved at the same fixed price we have agreed upon. There are no stressful surprises here.
We offer free design sessions where we'll discuss your design ideas and specifications, risk factors and how to avoid them and all the information you need to know about your future build. Request a Free Design & Quote Session today, and let's start designing your metal shed.