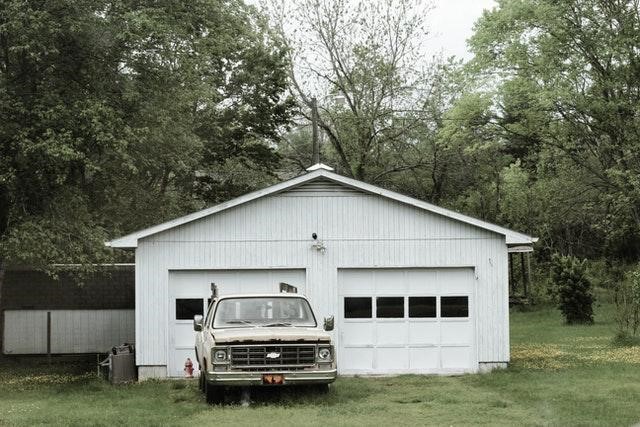 Homeowners might intend to sell or lease their homes at some point. It could either be an investment or a financing means for another house. But did you know that an outdoor investment could improve sales chances? Now, you might also be wondering, how much value does a shed add to your home?
The country's property market has seen a steady demand surge over the last few years, and a significant section of those prospects value outdoor living at any level. Therefore, some outdoor installations could immediately bolster your property's market value.
The following are some ways outdoor installations like sheds, garages and similar structures can impact your property's marketability over time.
Actual Value Added
Outdoor sheds help add more value to your property thanks to their immense functionality and practicality. Selling your home fast and easy might be the goal, and amenities like caravan sheds take you a step closer.
You could also consider installing outdoor boat storage areas since they have a similar effect. Beyond that, you'll likely get better rent on a home with any shed type.
But how much value does a shed add to your home? You may want to get a definite number on the value a shed could add to your current property. It's imperative, especially if you're planning on building one from scratch. An actual number lets you decide if the returns will offset the initial cost.
Large garage sheds could add up to $20,000 to buildings, or about $20 a week in rent. That's a significant amount of money, but you must consider a few variables.
First, the property's size determines how much a shed could add. Smaller houses (1500 sq. ft or less) enjoy more value-added, up to 2% of their market price.
Also, the structure has to be permanent on the property before perceiving any meaningful value addition. Otherwise, buyers will not acknowledge the advantage and consider it one of the many home improvements that do not add value.
That brings us to a not-so-obvious fact: having just about any shed on your property doesn't boost its market value. On the contrary, in some cases, you might even record some depreciation, especially if the homebuyers consider the structure a liability.
So, how much does a large shed add to property value in the long term? The answer is subjective, even if you can expect some rewards for including a shed on your property. The actual value depends on how you've built it and its suitability for the next homeowner.
Why Is a Shed a Good Investment?
For anyone asking, "how much does a shed add to property value?" you must understand that it isn't only monetary terms. Enjoy other advantages beyond the extra income you could make from a garage-fitted home.
The significant part is that these benefits are transferable, and you could leverage them in negotiating a higher rent or selling price on the property market. Some of the benefits of a property shed include:
Property deal hunters and prospects can tell you how much they'd like every extra storage space they can get in a home. Sheds and garages provide more storage areas in a pinch, perfect for items that clog the main buildings.
If you're living in the house before selling it, you can appreciate the extra living space you could get by moving stuff into the garage.
Does a shed increase home value only because it helps store old and broken items that do not fit the main house? No, think again. Garages and similar structures are perhaps the most versatile sections on a property. That's because people could get creative with the extra space and repurpose it for their needs. Sheds and garages are an excellent place to have a man cave, kiddies retreat area or a shared game room.
You could go over the possibilities with your real estate agent, as they can help you use them to upsell the house in the future.
Again, a vital question property sellers need to ask is how much does a shed add to property value? It helps when you know, especially in the area of security.
Interestingly, you're not just keeping stuff in a garage for later use; you're keeping them safe. A garage offers you the opportunity to park your car safely on your property.
For one thing, your vehicle and other valuables get protected from theft and other incidents. That saves you from the expensive premiums you might have to pay to obtain insurance against those hazards.
Also, you get to enjoy solid protection against the weather and elements. A well-built shed reduces the probability of rain or storm damage to near zero.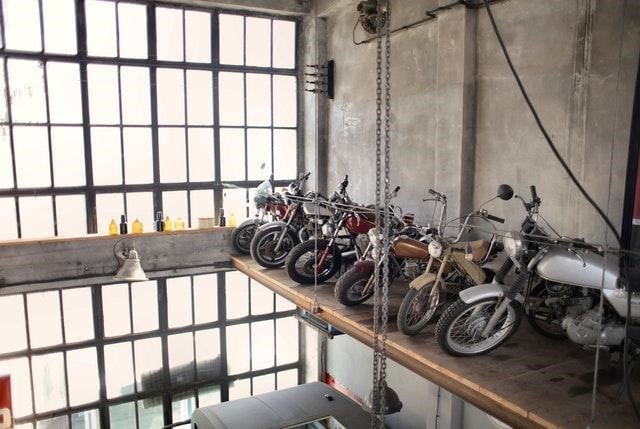 How Do You Maximise the Value of Your Shed?
Once you've decided to get a shed for your home, the next step is to plan how to build one that maximises the value you could get out of it. Below are some tips for adding a shed to your property to increase its marketability:
Get a Building Permit First
If you've been searching for answers to the question, "how much value does a shed add to a home?" The answer lies in how well you start the structure itself. The first step to building a high-yield shed is getting a permit.
Building permits are essential to any structure, and you might be in an area that requires one, even for a simple garden shed. The document allows you to classify the shed as an asset instead of a liability.
More importantly, getting a permit for your backyard garage lets you include it in the appraisal process when trying to sell the entire property. Buyers often try to leave out structures without a permit, as they might incur some loss when the government instructs them to remove them later on.
Match the Shed with the Main Building Design
Another tip that could help you get more market value out of your shed is matching its style with the main house. It gives the entire property a homogeneity for which tenants and homebuyers won't mind paying more. Also, a familiar design tells prospects that the structure isn't an afterthought.
You don't have to break the bank to have your shed match your property; it only has to have the major design elements. But, if you could get it to fit the yard at least, it's a perfect boost for your property's value.
Source High-Quality Materials
It could help if you built your shed with the most desirable materials you can find. High-quality bases like PVC, Steel and hardwood mean a more durable shed, perfect for areas prone to harsh weather conditions. Such structures could improve your property value quickly.
Beyond the durability gains, a well-built shed is most suitable for properties that are short on space. In such cases, custom-built garages could command a more significant premium than a prefab one.
Maintenance is Key
It's worth mentioning that having a shed or garage on your property isn't a set-and-forget affair. Not only that, it's best to give room for a maintenance routine from scratch. A poorly-kept shed won't add value to the property but will further depreciate it.
Also, you might have to take maintenance seriously if you want the house's sale to go through smoothly. A dilapidated shed becomes a liability for the next buyer: a fact that an appraisal can establish quickly. So, naturally, the prospect may avoid paying for removal or repair, leading them to negotiate the property price much lower than you'd like.
A poorly maintained garage can work against a would-be buyer when trying to get a mortgage. That could delay the sales process much longer than both parties expected, and you might incur added charges.
Set Up for a Good Showing
After all your effort in setting up a shed on your property, the next step is to convince buyers about it. Your best bet is to make the structure as appealing as possible for a quick property tour by running a general cleanup on the shed's interior. Clearing out as much space gives the visitor an idea of how much storage they could get for their use.
Take things further by sprucing up the shed to appeal to the prospective buyer's senses. It's best to have sufficient lighting and a cosy temperature in the room. Also, remove any personal touch from the shed, and ensure that the entire area smells lovely—you could try vanilla or jasmine are excellent go-to fragrances.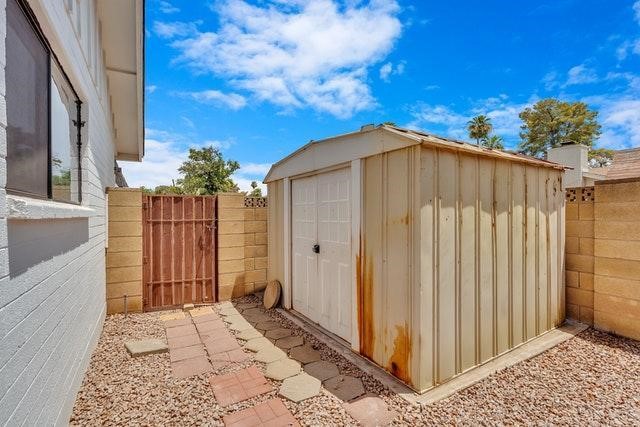 Wrapping Up
Homeowners are often wary of investing in amenities that increase home value, especially when it's a property they're about to lease or sell. The idea is to profit by selling as-is and have the next occupant cover the maintenance and repair costs.
While such a strategy might work sometimes, it doesn't hurt to invest in your property if it bolsters its market value. Going by that logic, you might be asking, "how much value does a shed add to your home?" Sheds and garages can help you get more from your home sale.
However, above are highlights on how to model the structure to get the most valuable addition. We've also mentioned how the actual figure varies, so you might want to check with your local real estate agent for information specific to your area.
Invest in Your Home Today!
Are you looking to sell your property and want to increase its value and price? Consider investing in it today by adding a shed or garage. Designer Sheds is the leading home improvement company in Australia and is available to help you increase the value of your property ahead of a possible sale by adding the best expertly constructed shed or garage. Contact us today to get started on your property!